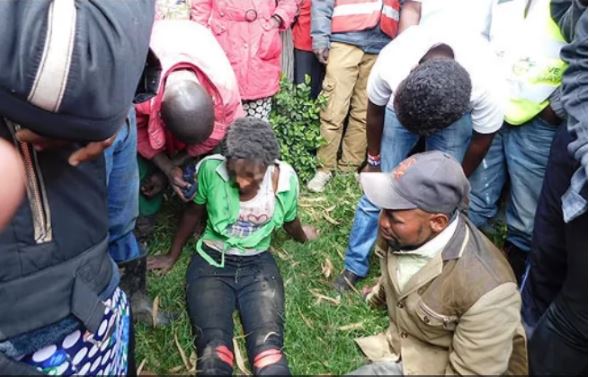 Residents of Ol Kalou town in Nyandarua County were on Thursday treated to a bizarre spectacle after a 24-Year-Old woman appeared to be possessed.
The woman paralyzed business in the town for over six hours as she identified herself as 'Madam Lucifer Levanoda'.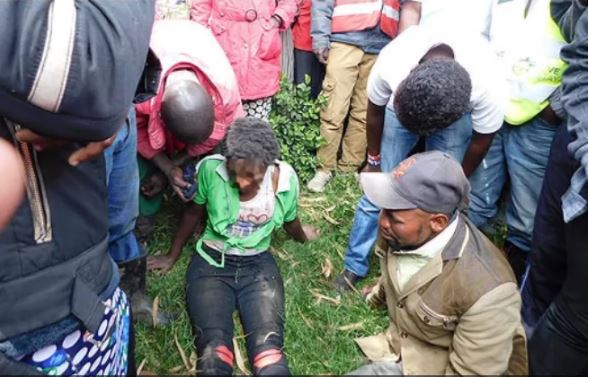 According to reports, she had gone missing from her business premise in Kasuku town on Wednesday afternoon, only to be traced to Ol Kalou town Thursday morning.
Eyewitnesses reported that she started the peculiar behavior after receiving a necklace gift and a soda from a friend at Kasuku market, about 10 kilometers from Ol Kalou town.
The yet to be identified woman could not stand on her feet and kept wriggling on the ground and mumbling incoherent words.
Amidst the drama, the woman said she was hungry and needed some food but then threw them away saying her friend had instructed her not to eat because a feast awaits her in the Indian Ocean.
"She has told me not to eat your food. She is coming for me. We are going for a feast in the Indian Ocean. My friend will also give me a green soda like the one she gave me yesterday," she screamed.
It took the intervention of several men to out-muscle and snatch the necklace from her.