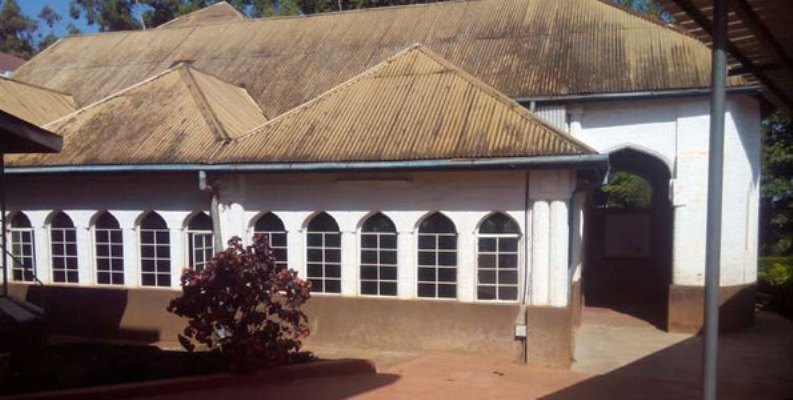 Business Daily: I woke up to the sound of a jogoo (cockerel) crowing, a little off-key to start with, Cape Robbins chirping in the trees and as soon as I walked to the front door, inhaled deeply to relish the crisp, fresh mountain air.
I am told that in days gone by one could see the snow shimmering on top of Mount Kenya from here but climate change has taken its toll on this beautiful landscape. Out of the three popular routes for climbing Mount Kenya the route from here is without question the most scenic and rewarding for hikers sightseeing and summiting.
Chogoria is situated in Tharaka-Nithi County some 50 kms south of Meru Town. It lies in a beautifully wooded district of steep, green valleys and brawling streams.
Missionary work begun in Chogoria in 1915, led by African evangelist teachers and hospital boys trained by the Church of Scotland Mission stations at Kikuyu and later, Tumutumu. Lack of funds and staff prevented it from developing into a fully fledged European station.
After service with the Royal Army Medical Corps in German East Africa (now Tanzania) during World War 1, Dr Archibald Clive Irvine joined the Church of Scotland Mission at Kikuyu. In 1921, he met and married Margaret Joyce Carr, the daughter of Ernest Carr, a wealthy car dealer (pun not intended) in Nairobi.
Dr Irvine was appointed medical missionary at the newly opened station at Chogoria and the couple moved there in October 1922.
The work at Chogoria was made possible by Mr Carr who guaranteed running expenes for five years and also provided the necessary buildings; house, hospital, workshop with the additional boon of a water supply laid on and electric power and light generated from a nearby waterfall. It was missionary's dream station.
Built in a Gothic design, Presbyterean Church of Scotland (PCEA) Church, Chogoria was completed in 1928. It features burnt brick walls whitewashed externally under a galvanized iron sheets roof resting on timber trusses supported by archaded internal walls and octagonal columns.
Doors are made of pannelled timber hung on wrought iron hinges supported in pointed arch timber frames. Windows are to the larger part glazed in steel casements while those in the apse are glazed in coloured glass contained in timber pointed arch frames. The floor is finished in orchre-red cement screed.
There are beautifully carved timber facades on the wings to the aisles with Biblical quotations in the vernacular language. A number of coloured clay impressions are present in the pulpit area narrating various Bible verses. Pews are made of hand carved timber.
The church has a seating capacity of about 250 but there is an outside pulpit which was used when a large audience was anticipated. It is not in regular use which has resulted in some degree of deterioration.
At the time of my visit the church had not been gazetted as a national monument.
Many of the original buildings are still intact and in regular use such as Dr Irvine's original timber house on stilts complete with a working letterbox, the manse (parish minister's house) which was shipped from Scotland to Mombasa, railed to Nairobi and transported to Chogoria by oxcart!
There is a memorial near the church dedicated to Ernest Carr who is said to have liked Africans very much. It is built in the shape of a furnace and also has plaques commemorating two generations of the Irvine family.
There is another plaque which I found to be of interest showing the names of nine Africans who were the first to grow coffee in 1935. Africans were prohibited, by law, from growing coffee on the grounds that they did not have the requisite skills or knowhow and were therefore likely to contaminate good coffee grown by the Europeans.
However, Europeans mostly grew coffee in Kiambu and were not present in Meru; therefore, with the recommendation of the missionary churches, Africans in this area were given special dispensation to grow coffee.
The real purpose of this apparent act of goodwill was to create a small African middle class who would serve as a buffer between the settler community and the rest of the Africans, along with loyalist chiefs.
Another plaque on the memorial bears the names of five Africans who donated their land for mission work in 1919.
A section of their descendants have recently argued that these transactions were not at arms length and the Africans were coerced to giving away their land.
The people in this area were described as being very receptive to missionary work and considering Mr Carr's overwhelming generosity, it was only fair for the local residents to contribute what they could. I think those claiming otherwise are mere rent-seekers hoping to make a quick buck.
Another interesting structure is the first outpatient building consisting of a small hut built in 1924 which was used for administering injections and dressings for leprosy patients.
There was a leper colony just outside of the mission compound at that time. I understand that although leprosy has virtually been eradicated, there are still two long term patients who are now managed within the main hospital but in an isolation facility.
This is an amazing site with a well documented history showing a different face of the interaction between Africans and missionaries with not a little help from the settler community.
Many of the buildings date back to the 1920s and are still in regular use. It is surprising the National Museums of Kenya have not yet gazetted the site for posterity.
The author is a retired banker and motorcycle enthusiast. E-mail: dkiereini@gmail.com.