It was an hilarious thing, people made fan of it on social media. But it has kept coming to back every time and i was asking God why, until i realised that although people made fun of it, to this brother it a serious matter.
Recently, rains have caused havoc to Kenyans though not once, Kenyans have experienced same situation over and over again.
This Brother showed the power of faith in prayer, which worked miracles.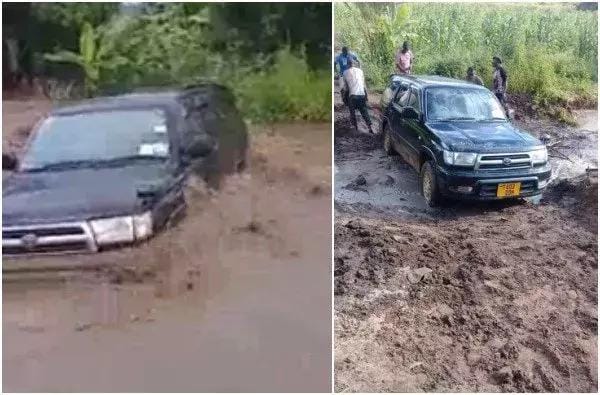 Our brother prayed for about seven minutes for his car which was inches from being drowned and prayer of faith worked miracles.
After the prayers rebuking the ranging floods and the plan of the devil to drown his car, the water subsided and the car stabilized to the amazement of people.
It was great move of faith and knowing that God is able and more than able to save his car and he did. what a powerful God we serve.
At the coastal region it has been a disaster after cars were drowned, people using boats to access their houses and others sleeping in the cold. it is truly devastating.