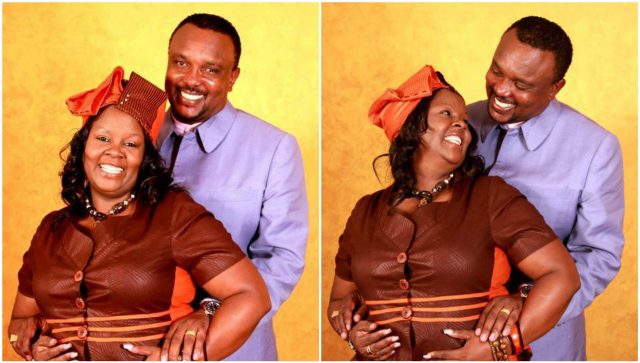 Bishop Allan Kiuna and wife Kathy Kiuna have indeed stood strong in their ministry. We are all aware they have a church, Jubilee Christian Church, which has attracted a huge congregation of worshippers.
Their journey though, wasn't a smooth one. Kathy Kiuna stood with her husband even when he wasn't financially stable.
Life actually changed for them once they started their own church at Parklands. Kathy now hosts a show on NTV titled 'Woman Without Limits' meant to empower women.
The couple boldly share their experiences on social media as they minister to their flock.
Something that really captured our attention though, was this picture of them together praying as they held each other.
This is clearly indicates that they believe in prayer and most of all believe that praying together strengthen not only their faith, but their relationship as well.
It has been stated time without number that a picture speaks a thousand words and this photo is a perfect example.
Check out the photo of the two deep in prayer below;