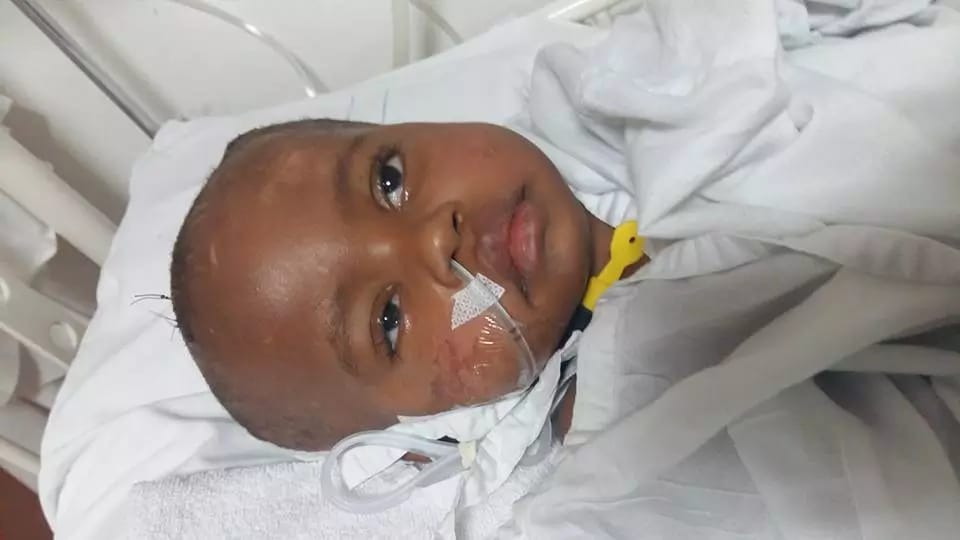 On January 2016, Baby Brian Wanyoike and his mother, a casual labourer, were hit by a speeding motorist in Ruiru town, Kiambu county.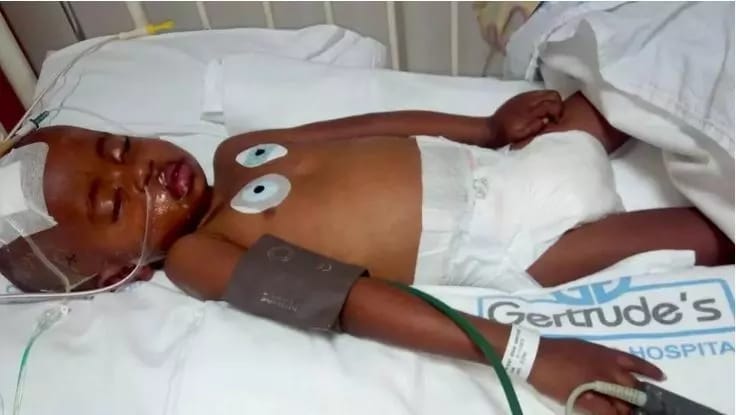 Brian's mother died on the spot, he survived but was admitted at Kenyatta National Hospital for five months and discharged.
In September 2016, Baby Brian's condition worsened and he was rushed to hospital by his grandmother.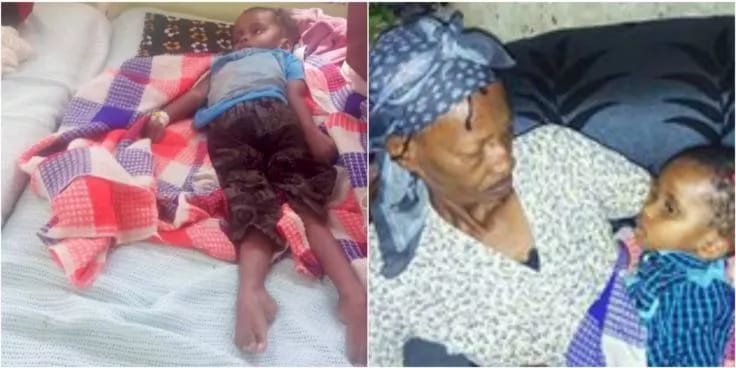 Baby Brian an orphan, underwent surgery and blood transfusion, but his limbs are still stiff.
Kenyans united and contributed to Baby Brian's medical kitty to Paybill Number 891300 with the Account 8392.
God must have heard Kenyans prayers because, Baby Brian is now doing a lot better after the KSh 2 million surgery.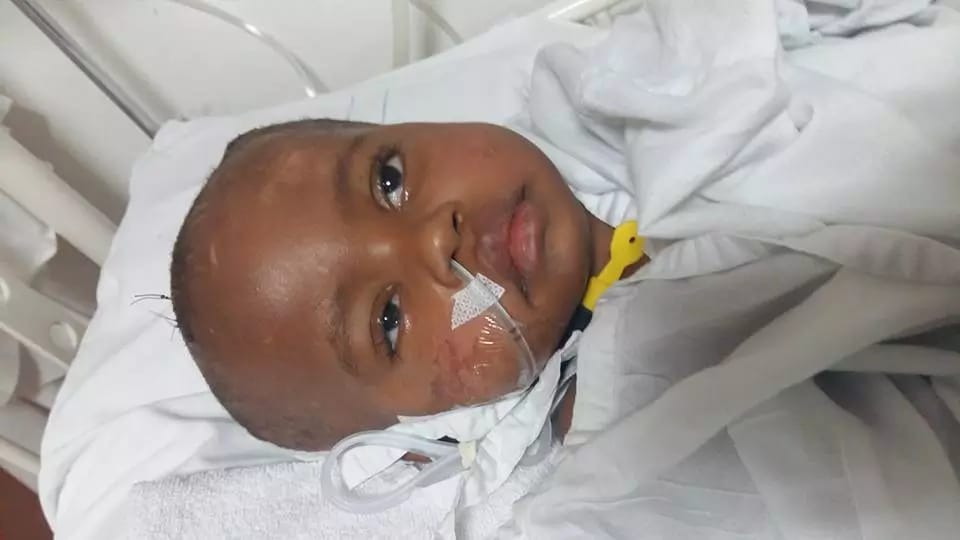 Heartwarming photos of the Baby Brian currently admitted at Gertrude's hospital, Muthaiga are being shared on Facebook using the hashtag #ChampBrian.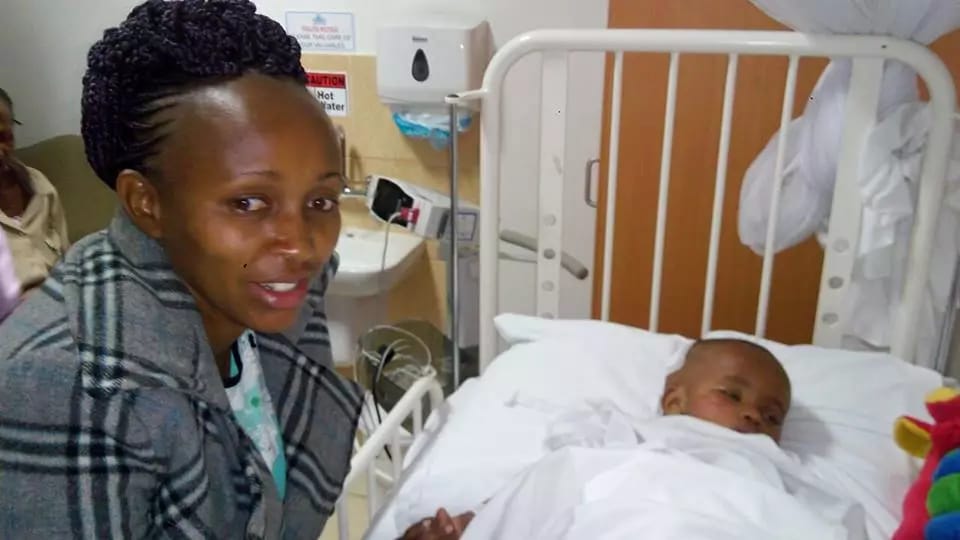 Ndungu Nyoro shared the pictures on Facebookwith this caption;
Each new day God has confirmed to us that he has good plans for #ChampBriam; plans for a hopeful future. We have remained grateful for his gradual , improvement.
Brian is responding to sound. You talk to him in his mothertongue and he moves his eyes towards the person talking to him. Once in a while he attempts to move his hands if he's uncomfortable.
Yesterday was one of the happy days. Many visitors and we all could see progress.
My faith remains grounded to him who has and is making this possible.
Thank you God.
Get Well soon Brian