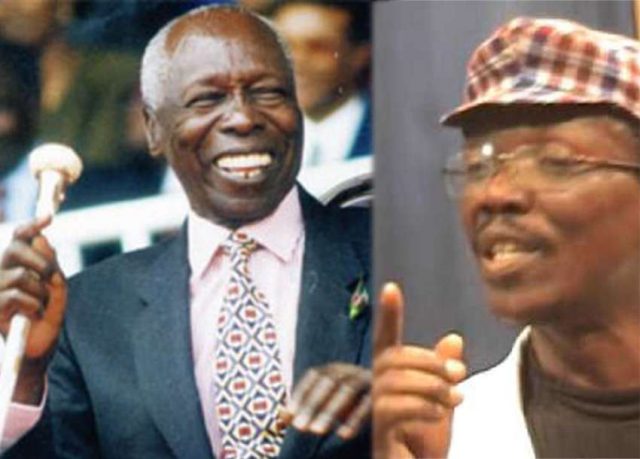 Shari Martin who was a student of Tarasa High school in Tana River County has revealed that President Moi used to communicate with him directly through his personal cell while at school.
According to Shari who was speaking to Citizen Digital, President Moi made him his favorite after he performed for him at a function in Garissa.
He added that due to his talent, president Moi offered to pay his entire school fees.
"Moi had visited North Eastern Province to preside over the official opening of Garissa show. I remember singing until those present gave me a standing ovation". Said Shari.
He added that he managed to take home Sh300,000 from the performers of that day.
After the event, Shari managed to get into President Moi's circle hence becoming the most powerful student in high school.
"Each time President Moi ringed me, he did not ask to speak with the headmaster of the provincial commissioner "added Shari Martin.
His relationship with President Moi made his school mates to brand him the Ambassador has he could receive a call from the President anytime.
"I was only 16 but very powerful, I remember being accorded a special diet at school. I was a bully" remember Shari Martin.
Due to his popularity and close relationship with Moi, some teachers and students plotted to have him suspended from school.
Their mission was successful but later own the Principal went for him at their home, as the deputy had suspended him without his knowledge.
Shari rose to fame back in 1998 when his released his popular song "Rafiki Pesa".