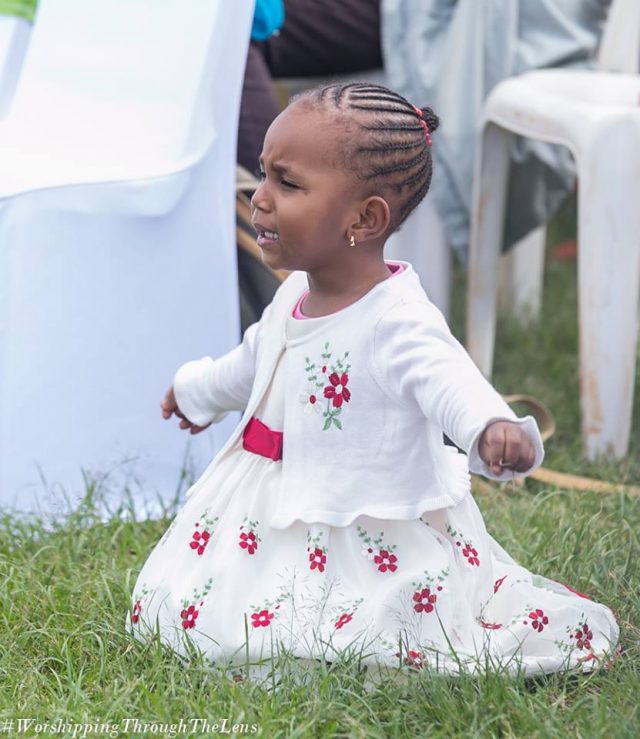 Parents are supposed to bring up their children in the ways of the Lord.
A three-year-old baby girl has become an internet sensation after photos of her on her knees deep in her faith surfaced.
The young girl, who was only identified as Baby Praise, has awed many and the photos first appeared on Worshipping through the lens Facebook page.
"My highlight from yesterday's worship experience with Israel Ezekiah is this child who is 3 years and 4 months old called Praise(Daughter to Min Israel)….I could literally hear her speak in tongues.Indeed GOD meets us at our level….He understands us and ever ready to listen to us.'Just be receptive to HIM. Children emulate what we as adults do. Just realized now as I am going through the images that everyone will be judged on their own despite age and family ties hehehe…that I have to work my walk with GOD on an individual personal level heheheh. Thanks HOLYSPIRIT for this revelation again and now its very clear.
THE REVIVAL IS HERE GUYS," wrote the photographer.
A Christian, who attended the service was mesmerized to see the three-year-old girl pray and he wrote:
"This is baby praise. And the world has fallen in love with her love for God.