A South African self-styled prophet who sprayed his followers with the insecticide, Doom, has been found guilty of assault, local media report.
Lethebo Rabalago – widely known as the Doom Pastor – was also found guilty of contravening the Agricultural Stock Remedies Act, a court ruling said.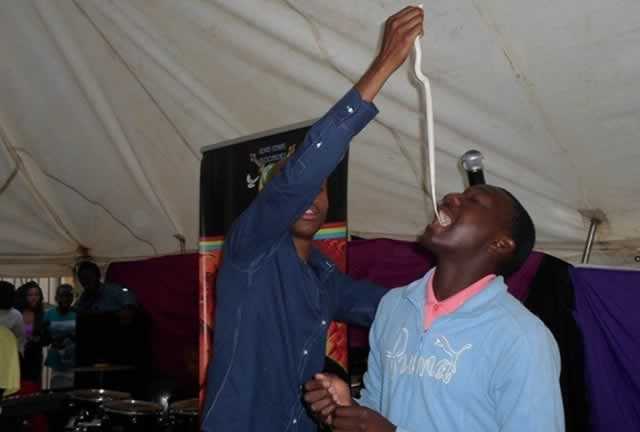 Rabalago claims the insect repellent he used in 2016 could heal cancer and HIV.
A sentence is yet to be handed down after the verdict by Mookgopong Magistrates Court in Limpopo province.
On Friday, magistrate Frans Mahodi told the court the state had proved its case beyond reasonable doubt that the five people who laid assault charges were violated, South Africa's national broadcaster SABC reports.