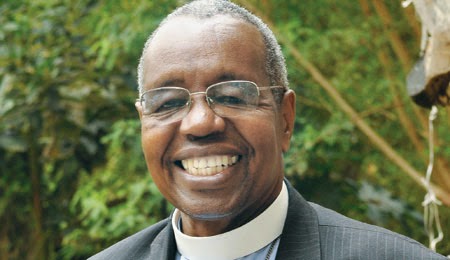 "You all hurt my feelings. I could satisfy all your sexual desires and not break a sweat," he echoed to the room full of shocked women.
This was during a conference where women were complaining about marrying old men who couldn't rise to the occasion. He was part of the audience, and the old man just had to raise his hand to tell his truth.  And as shock gave way to laughter, he took his seat and focused on the agenda.
Njoya is hip and he knows it. He has what the young folks call the 'granddaddy swag', and he wears it well.  On his Twitter account (@timothnjoya) with an impressive following of 17,000, he reels off hilarious posts that have his peers stunned and the younger crowd in guffaws.
"I was the second person in Nairobi to have a personal computer after GM Kariuki (the late politician) in 1992. Nobody taught me how to use things like Excel and Word. I taught myself," he responds when I ask how he got so tech savvy.  He is not boasting. He is merely stating a fact, and just as quickly he moves on.
We are standing in his compound, and it is evident that his larger than life personality translates even in the way he lives. His brightly coloured gate is labelled Karinyo Rock Garden. That is the name of his home. A little walk inwards reveals a museum and an archives room dubbed 'Research and Documentation Centre'. There are also some beautiful works of art hanging from the roof.
"When the wind blows, they create some beautiful music. Each produces a different sound."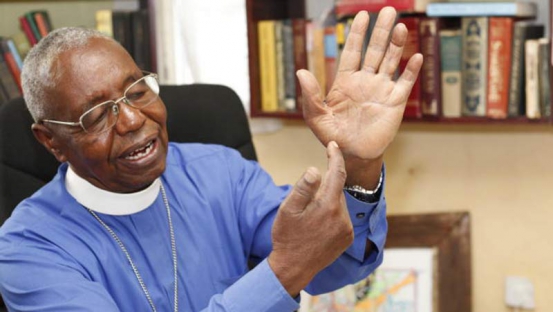 THE HAND WITH A HOLE
Dressed in a simple blue shirt and white trousers completed by a Crucifix chain and a priestly collar, he cuts a warm figure. Peppering his talk with deep laughs and direct eye contact, you would easily dismiss him for a man who has spent his life behind the pulpit and colouring within the lines. But then you would be a fool.