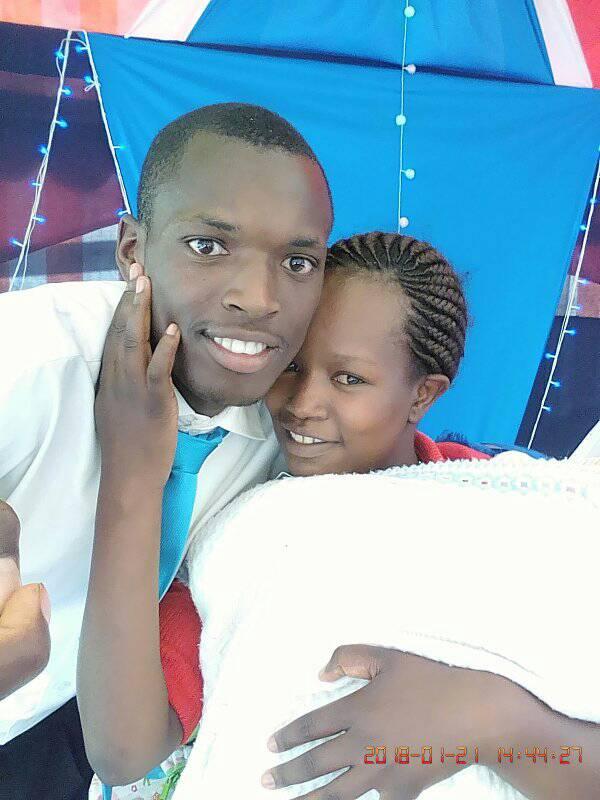 `It has been a quite sometime since we last heard from Kenya's popular couple known to many as the 100 bob wedding couple. Even after they blessed with their baby, they went kind of quiet.
Wilson Mutura and his wife Ann Muhonja got the name after it was revealed that their total wedding expenditure was Ksh 100.
"UNFORTUNATELY WE COULD NOT RAISE MONEY FOR THE WEDDING. I AM EMPLOYED TO SELL APPLES IN A MKOKOTENI WHERE I'M PAID ON COMMISSION. IF I SELL APPLES WORTH SH1,000, I AM PAID SH100. HAVING NOT RAISED THE CASH, WE CANCELED THE WEDDING," SAID WILSON.
Months later, Wilson and his wife Ann were blessed with a bouncing baby.
Despite all the blessings coming their way, Wilson had to fend off trolls who claimed that his marriage was on the rocks.