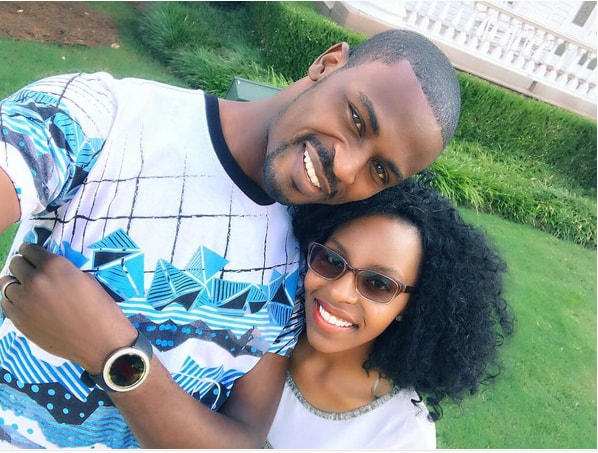 We are almost kissing 2017 goodbye and we have witnessed so many people celebrate their birthdays, go through different things and some celebrating anniversaries.
Well, gospel singer Benachi and his wife are celebrating one year in marriage. Has it been a year already? Feels like it was just the other day when they were joined in holy matrimony.
Benachi could not hide his joy as he went ahead to shower his wife with love as he wished her a happy anniversary.
He wrote, "HAPPY ANNIVERSARY MY LOVE .You are my PAST,PRESENT, FUTURE and FOREVER. @mrsbenachi .NAKUPENDA SANA."
Well, Mrs Benachi was not one to be left behind as she too took to social media to jot down a beautiful message, stating that she had her wonderland wedding and everything that she wanted for that day.
"December is a month that holds dear memories to me. The most memorable one is our wedding day. Today – last year two people became one under God. I had my winter wonderland wedding. From snow falling on the ground to having a Christmas tree at our reception I got everything that I asked for and more. Thanks love for loving me and allowing me to be part of you. Happy wedding anniversary❤ @benachi_mwanake," she wrote.
Read some comments from fans;
mutulialice: Congratulations sweetheart!! May God keep you and the fire of your love blazing so bright!! You are goals!! Love you much!!❤❤❤ #TheBenachis
benachi_mwanake: @mrsbenachi ❤❤❤ me and you forever,Happy Anniversary . Nakupenda sana
acephotographyke: Happy anniversary @mrsbenachi & @benachi_mwanake GOD BLESS YOU BOTH 💯🔥
ongachiruby: Happy Anniversary God bless.