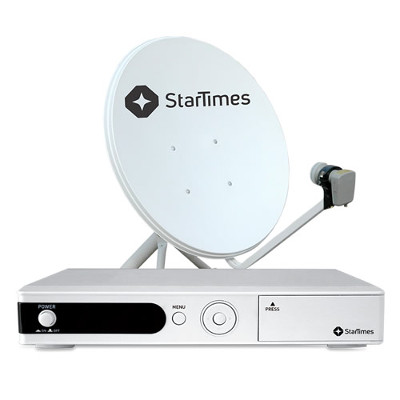 StarTimes Kenya has started issuing after-sales services to its customers. According to a statement sent to Bizna Kenya, the StarTimes after-sales technical team is offering dish installations as well as dish and decoder repairs to customers.
"We firmly believe in the power of after-sale service. Our team ensures that our customers are satisfied even after their purchases," says StarTimes in a statement. StarTimes becomes the first digital television provider to devolve the service from its main sales point in the country.
According to the digital provider, the extra services are I line with its policy of becoming a transparent in the products its offers while offering customers the maximum benefits.
"Our aim is to ensure we have happy customers, and we are on the right track in ensuring this," added the statement.
The service is currently available around the clock and in all regions across the country. "We are available 24 hours a day. From the minite you contact us to the final breakdown repair, StarTimes can guarantee you that our team will follow and provide the necessary support and communication on any hitches report." Additionally, StarTimes, has set up a preventive maintenance department on hand for the annual servicing of installations.
To get the after-sales service for your decoder or dish installation, you may call 0719077077. Alternatively, you may visit the StarTimes Kenya website, www.startimes.co.ke where you'll find the technician who is nearest to your location.