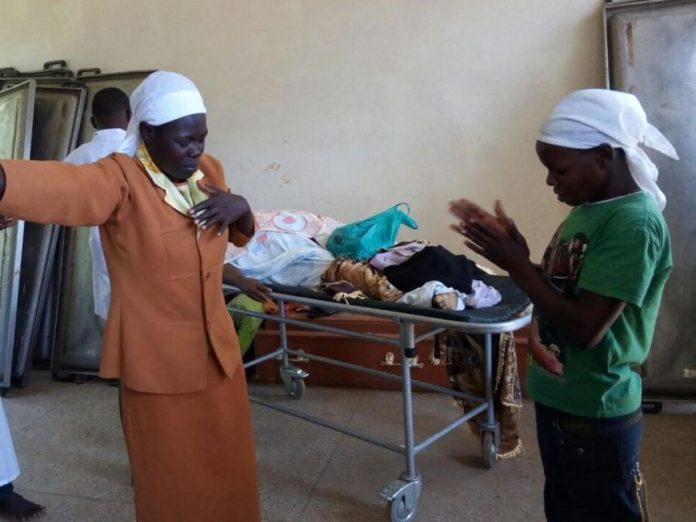 Members of the Temple of God church caused a commotion at Webuye county hospital on Saturday after invading the facility with the excuse that they wanted to bring back the dead to life.
The faithful who were five in number were led by self-proclaimed prophet Daniel Wechuli on their mission to heal the sick and resurrect the dead.
Speaking to the media, Wechuli said they had received a message from the holy spirit to go and resurrect people who had died before their time.
"We have been moving to various hospitals praying for the sick and most of then have been healed by faith.

We are divine people who are anointed by the holy spirit to move to hospitals preaching and healing the sick without asking for any penny," he said.
As such, the members have been moving from hospital to hospital in Vihiga and Kakamega counties, praying for the sick and 'healing' them.
Another member was quoted saying their aim is to show people the power of God in their lives through the church that has been healing and restoring lives to God.
Caroline Wafula also said theirs' is only to pray, whether one is healed depends on their faith.
"We have been to Malava hospital where we prayed and all the sick were healed and left the ward," she said.
It is still not clear whether they actually resurrected the dead at the Webuye hospital as they kept praying even after the press left.