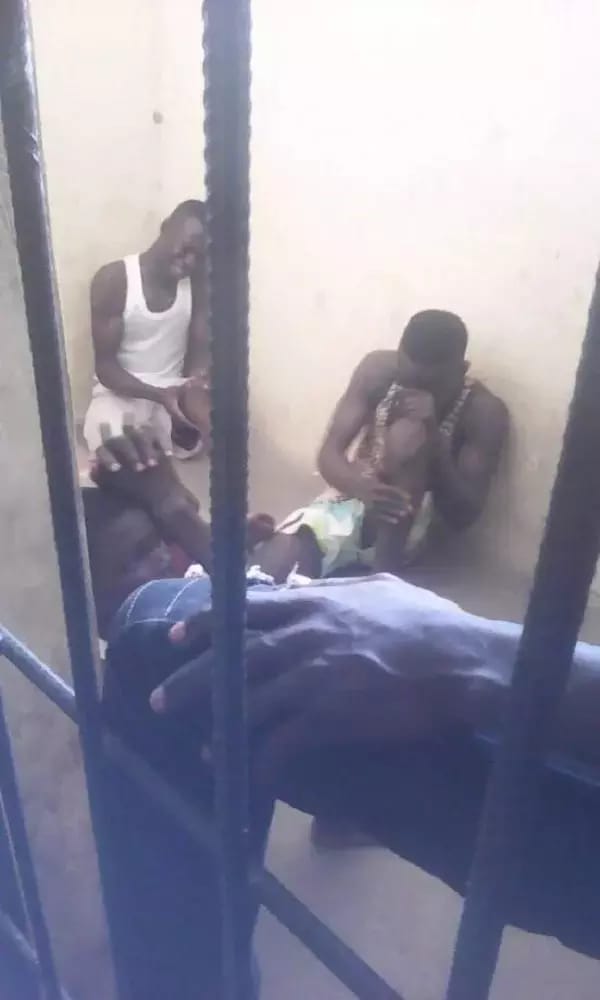 A married man in Jalingo area of Taraba, Cosmas Yuguda, has recounted how burglars who burgled his home were preached to by him.
According to his Facebook post, Mr Yuguda said he was at work on February 14 when his house was burgled by young men. They carted away a Bible, two laptops, three decoders, UPS, stabilizer, LG DVD hand set, soaps, detergent, 3 packets of Maggi cubes, a set of clipper, cream, and other smaller items. The thieves were later caught and taken to the police station.
Mr Yuguda went on to intimate his Facebook friends that after the thieves were caught, he preached to them and forgave them. It was in the process of preaching to them that they burst into tears. He said they returned all the stolen items and it was even the gang leader that brought it back himself. According to Yuguda, you do not steal a Bible and go free! Read below:
"Thieves broke into my house for the second time in two month's and carted away with two laptops, three decorders, ups, stabilizer, lg DVD hand set, soaps, detergent, 3packets of Maggi cube, a set of clipper, cream, and other small small items I can't recall. All these were carted away while we were at work in day broad light.
"I'm glad to inform u that the thieves who broke into my house HV been caught n are cooling themselves at d police station thks for ur prayers.
"The Principal thieve helping me carrying the recovered items home. Nobody steals the BIBLE & go free, Out of Gods love i forgave them all and preached Jesus to them, almost all my stolen properties was recovered i thk u all for ur prayers n concern"