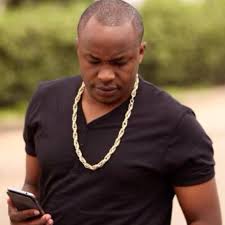 One of the men killed during a car accident involving musician Jaguar is said to have written an emotional letter to his creator. Sinforian Mugo Mwangi had penned the letter just days before he met his death. Controversy has surrounded the accident with claims there was a lady driving the Range Rover that killed a motorcyclist and his pillion on the spot.
Musician Jaguar has however denied the claims saying he was the one driving and even apologised to the family of the deceased – Police officers have launched investigations into the accident that occurred on Sunday March 26 A sad letter written by one of the boda-boda riders killed during an accident involving musician turned politician Jaguar has emerged. Letter to God Musician turned politician Jaguar.
 Sinforian Mugo Mwangi wrote the emotional letter to his creator seeking forgiveness and provision. In the letter which TUKO.co.ke has seen, Mugo asked God to provide him with KSh 200,000 so that he could build a house and buy a motorbike. "I hereby come to your throne asking for your forgiveness for I have sinned against you," the letter read in part.
Mugo promised God he will give tithe in church if he received the money.The emotional letter to 'God' by boda-boda rider killed by Jaguar The emotional letter to 'God' by boda-boda rider killed by Jaguar