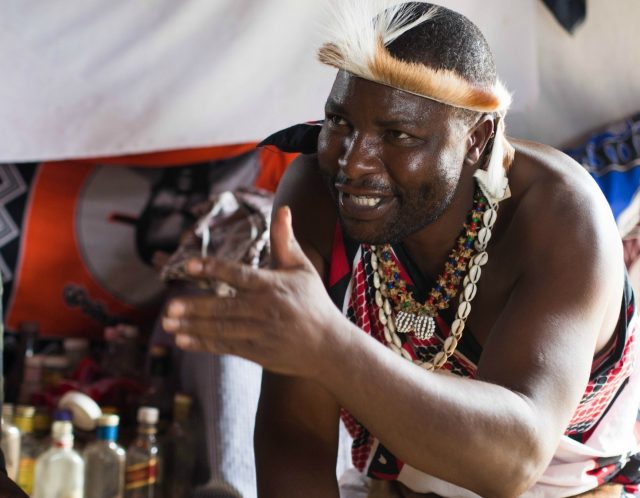 There was a drama in a certain village when one traditional priest decided to demonstrate his level mediocrity for everyone to see.
Desmond aka Nana Tolofasito until yesterday believed he was the most powerful traditional priest in the world and he wasn't afraid to prove it. He believed his powers manifest over everything including bullets and he was more than willing to prove it in whatever way possible.
So in the midst of all his village mates, he asked his friend to shoot him as he was sure nothing would happen to him.
Wrong!
The guy is currently nursing grotesque gunshot wounds at the Sunyani Government Hospital in the Brong Ahafo region even more wounded with embarrassment.
Here is the post that first announced the crazy ordeal: