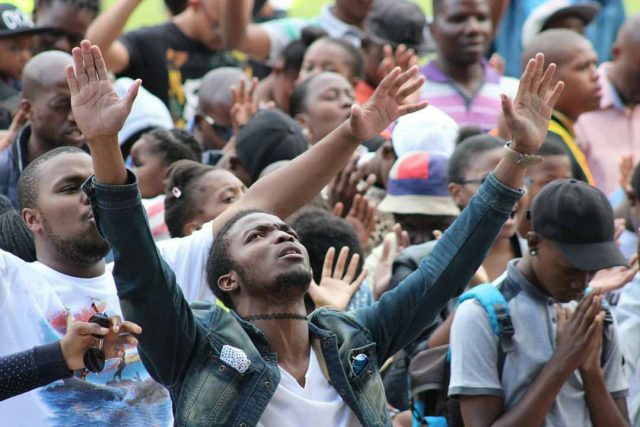 Church cell groups are small gatherings for fellowship, studying the Bible, praising the Lord, worshipping and praying for one another
Apart from the holier-than-thou types, there are all manner of characters in these groups: Here are the 10 you are most likely to come across:
 1. The Delilah
She's the church version of a slay queen. You can smell her a mile away by her fragrant and tempting perfume.
Her skimpy dress and makeup can get men speaking in tongues without necessarily getting filled with the Holy Spirit! Many a time, she will be on her phone, talking endlessly and occasionally taking suggestive selfies.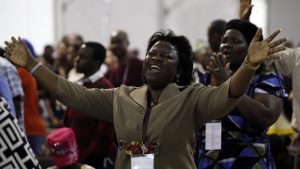 2. The ones after God's own heart
Hawa ni wa-true. They know all the rules of the group and follow them to the letter. If they are the leaders, they will pray and guide members whole-heartedly.
They are ready to sacrifice anything so long as it is for the good of the group. Their prayers are genuine. In fact, they are the lot which can recommend a kesha at a friend's home, with no ill motives.
,!–nextpage–>
3. The ones who don't keep watch, and do not know the day or the hour
A pre-meeting talk, like a day before, will portray a promising chap who would show up in time. Wait until the D-day. The guy will barely show up or dash amidst service when it's 15 minutes to go. And their phone is always switched off the whole day.
They are always late, with unnecessary excuses – like 'imagine we had a blackout' or 'I wish I had a car, it's a long story'.
4. The ones who make joyful noise
They are the chiriku of the group. When they are around, everyone knows. You hear their loud voice and laughter. They will welcome you with a hug plus some random applause when you arrive.
The loudmouth will always have their way to argue out points about the scripture even if they are clearly off track. Often, they will disregard your point while increasing their volumes to justify themselves.
5. The ones who knock and seek
Before the meeting starts, a paper will be passed to the chair's desk with prayer requests, ranging from Godly intervention to bless an expectant cow with twins, to praying for 'Baby Cherry,' the sick dog!
6.  The wolves in sheep's clothing
They are schemers, fisilets and mafisi. They wear the kondoo suits to snare the sweet girl or Delilah in the group. You wouldn't know what they are up to until you are caught up in their trap.