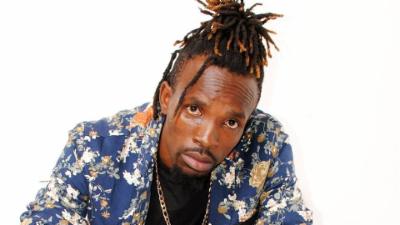 Kennon an uprising Kenyan gospel singer wants to make it so bad. Kennedy Liech, his real name, is currently making headlines with his new single Kama Pupu.
In the song he raps:
"NAFLASH SHETANI KAMA PUPU,HEH PUPU, ANANUKA FUUU. SHOOT SAITAN PAPAPAPAAAA.DAMU YA YESU STRONG KUSHINDA DETTOL.TWANGA MAOMBI KEMEA SHETANI"
Well, Mpasho.co.ke has reached out to the singer who explained that his is a Bible-inspired song. Yes, he said it… Pupu was inspired by the Bible.
"I DID THIS SONG TO SHOW PEOPLE THAT THE DEVIL IS A LIAR AND IN THE BOOK LUKE 10:19 GOD HAS GIVEN US THE AUTHORITY TO TRADE OVER THE DEVIL. I'M EXERCISING MY RIGHT.  I DON'T WANT TO SUGAR COAT ANYTHING. I'M CALLING A SPADE A SPADE."
Adding: