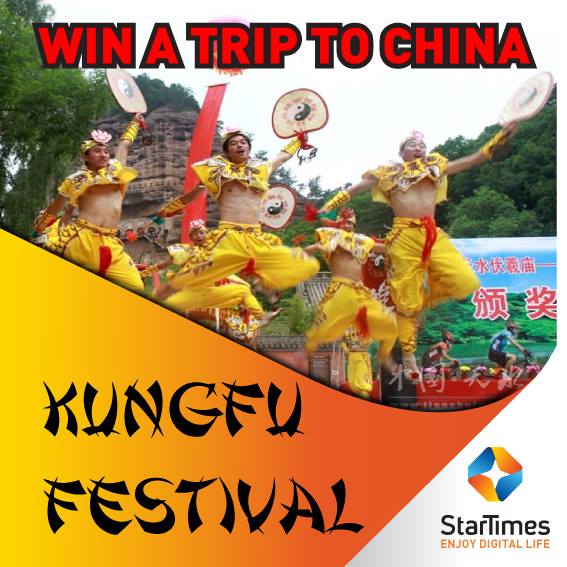 StarTimes Kenya is giving you an opportunity to win a fully paid trip to China.
Interestingly, the fully paid luxurious trip to China will last for one week which will be scheduled during the Chinese Kung Fu Festival. At least three lucky people will be on their way to China.
According to a statement by StarTimes Kenya, the three winners will get to watch China's top landmarks apart from visiting China's top martial arts schools. Some of the key landmarks will include China's star attraction, The Great Wall, the Tiananmen Square and the five stars or the Communist flag.
Other key attractions will include The Forbidden City which is considered the symbol of imperial power of ancient China and located in Beijing. It is the largest wooden building complex of the world and consists of 980 buildings with 9,999 bays of rooms.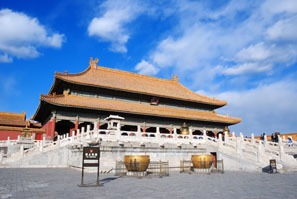 To participate in the competition, you are required to follow StarTimes Kenya on their facebook page. You can CLICK HERE to like the page.
To participate, you are required to take a video of yourself performing numerous Kung Fu moves that you are familiar with. Your video should not be more than one minute long.
You will then have to post you short video clip in the comment section of the post on StarTimes Kenya making the call out. You can CLICK HERE to see that post. Remember to use the hashtag #kungfufestival
According to a set of rules released by StarTimes, the shortlisted participants will be contacted and asked to attend the selection process which will be held on October 29.
"Ten people who posted their videos for consideration will be selected for the finals. The finals will be held at the KICC in Nairobi on November 5th," read the statement in part. The selected 10 will battle it out for the top 3 positions.
The selection will be held in the same week the Kung Fu festival will be taking part in Nairobi. Those looking to take part have until noon on October 25th to submit their videos.