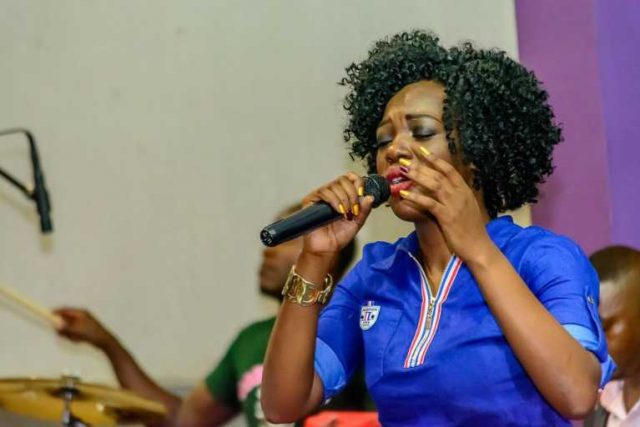 Ruth Matete mesmerised many when she sung her way into the hearts of everyone and clinched the top award on the music talent search showTusker Project Fame.
Now she sings and bring people to tears at her monthly Live Worship experiences.
But getting here after winning Sh 5million from the reality show, was no mean feat.
Ruth confessed, "A few months after winning the so much coveted award, "TUSKER PROJECT FAME WINNER", I started having feelings of regret….. There are days it used to be good and then some days, I wished I could turn back the hand of time so I don't go for the auditions…. Faced A lot of ridicule. Others including myself felt I should not have gone for that competition. But it was too late. It had already happened… I only could change the future but not the past. So I chose to remain in church and serve God… 5 years down the line I now join the dots starting from behind, and I see that everything that happened was in the will and plan of God! The tears I cried. The pain. The heart aches. The self condemnation. It was all part of a grander plan…"
The songbird added, "Hallelujah!!!! 80% if not 90% of the people who came for the WORSHIP EXPERIENCE knew me from TPF. That same TPF I thought I should not have gone for. But look at God!!! What the enemy meant for evil! What the enemy wanted to use to kill me! God turned it around for my good! All for His glory. Praise the Lord somebody!! What is that thing? What is that mistake? What is that "wrong" decision? That you feel you will never recover from? Or you're trying to look for the good in that heart breaking situation but can't find any."