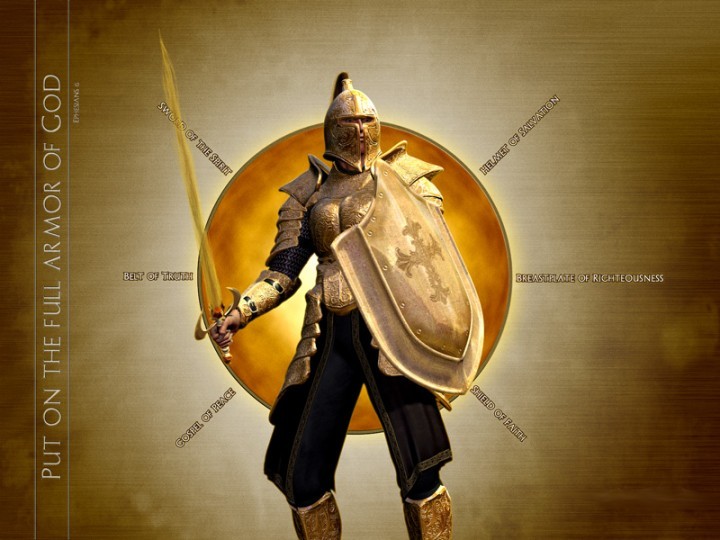 If someone is willing to minister to them with patience and love, they could easily be pulled through to salvation, not by power nor by might but by the Spirit of God, Who is present. But he said that if no one bothers to reach out to them, they merely come into His presence, feel convicted, and begin to debate whether or not to yield. If they are not pulled through to salvation, when they walk away from that place, their bondages become stronger. And the devil tries his best to prevent them from entering such an environment again.As you can imagine, we all sat staring at the man as he told us the things he used to do and see. Then he told us what they would do to those who broke through in prayer. He said that they marked such people and studied them. They would dig up everything they could find about them, so they knew their weaknesses. When someone overcame them in prayer and broke through, they would communicate with other spirits saying, ?Target him with this and this and this. They are his weaknesses. So when the person walks out of his prayer closet, the spirit of prayer is upon him, the presence is with him, his spirit is high, and the joy of the Lord is his strength. However, as he goes the enemy tries to bring things that can distract him from focusing on the Lord.
If his weakness is in the area of his temper, the enemy will cause people to do things to make him angry. If he is not sensitive to the Holy Spirit, and he allows himself to lose his temper, he takes his eyes off the Lord. He gets angry; he feels furious. Then after a few minutes, he wants to put it behind him and move forward in the joy of the Lord; however, he doesn't feel joyful anymore.He tries to feel good again, but can't. Why? While he was yielding to the temptation, they were working hard to close the opening above him. Once they have restored the rock, the presence is cut off. The person does not cease being a child of God. But the extra anointing on his life, the presence that worked apart from his own effort, is cut off. They seek to know his areas of weakness.
If his weakness is temptation to commit sexual immorality, the enemy will prepare people or events, something to suddenly arouse his passion to move towards the temptation. And if the man yields to the temptation and opens his mind to receive and entertain its thoughts, when he is through and wants to again move in the anointing, he discovers it is no longer there. You might say, That's not fair!Just remember what the Bible says, Put on the helmet of salvation. Put on the breastplate of righteousness. We normally do not understand the part these weapons play in warfare. But remember what Jesus told us to pray towards the end of the Lord's Prayer, Lead us not into temptation, but deliver us from the evil one.