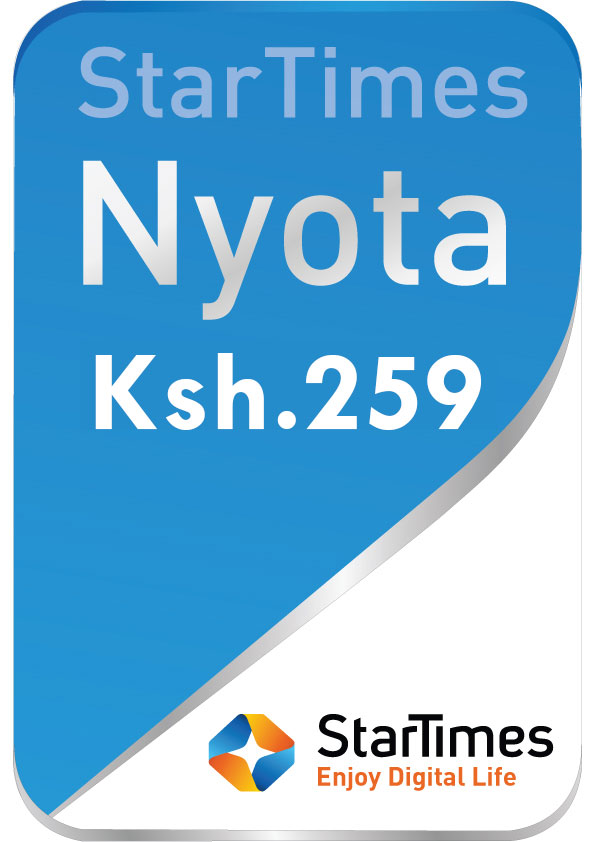 StarTimes Kenya has boosted one of its cheapest bouquets by adding new channels. I a statement to Newsday, StarTimes announced that it was adding 3 new channels to Nyota Bouquet which retails for Sh. 259 on monthly subscription.
The three channels are Jim Jam, AMC Series, and face TV. The move now brings the total number of channels available on StarTimes Nyota to 37.
AMC Series
AMC Series is part of the American basic cable and satellite television channel that is owned by AMC Networks. Although movies remain an integral part of AMC's schedule, the network has garnered attention in recent years for its original series. The channel's first original series was The Movie Masters, which ran from 1989 to 1990. The establishment of Mad Men in 2007, followed by that of Breaking Bad in 2008, has given AMC a reputation on par with premium cable networks HBO and Showtime, both of which rejected Mad Men before it came to AMC. The channel also airs some acquired programs such as CSI: Miami and The Riflemanand shorts from The Three Stooges.
Face TV
Previously known as Triangle Television, Face TV is a public service televisionstation based in Auckland, New Zealand. The station is owned by a not-for-profit trust. Airtime is leased out to volunteer and professional programme providers on a first-come, first-served basis.
Jim Jam
JimJam is an international children's preschool television channel which originally launched in Italy on Sky in 2006. It is a kids oriented channel that is currently showing programs such as:
Agi Bagi
Angelina Ballerina
Barney & Friends
Bob the Builder (Original series)
Boj
Calamity Crow Kids Crafting
Chirp
Doodleboo
Dragon
Guess How Much I Love You
Harry and His Bucket Full of Dinosaurs
Heroes of the City