The Engaged ParentI present to you option No. 3, the engaged parent. I have found that parenting is in fact worship. Tending to the hearts of our children is a very valuable thing in the eyes of God. It is also very hard work. We can allow our kids to experience God uniquely. Asking them what they feel when Holy Spirit is moving in them. How do they connect? They may need to dance and spin. So dance and spin with them. Give them boundaries of space and volume so that they aren't disturbing others. They may feel and see in pictures. Give them a notebook and a pencil. Ask them to draw or write what Holy Spirit shows them. Some very profound pictures have come out of one of my picture feeling/seeing sons. They may get on the floor and just be with Jesus, or play the "drums" on the chairs. No matter how they do it, it's our job as parents to stay engaged. We are the director of the orchestra. We are stewarding them, and helping them to see, feel and know what it is to experience God. It takes our time and our energy. Sometimes it will mean that we don't get to just go away to our happy place in worship. But it is a beautiful different kind of worship, one that is a treasure in the eyes of God.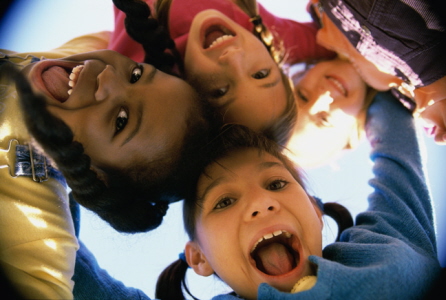 Parents, be empowered. Stay engaged and present with your kids. I promise you that this is only a season of your life. This is a sacrifice of praise that you can only offer for a limited time. It is worship like no other. Give yourself to it fully, and you will not regret it!
"Train up a child in the way he should go, and when he is old he will not depart from it" (Prov. 22:6
"Look, children are a gift of the Lord, and the fruit of the womb is a reward" (Ps. 127:3).