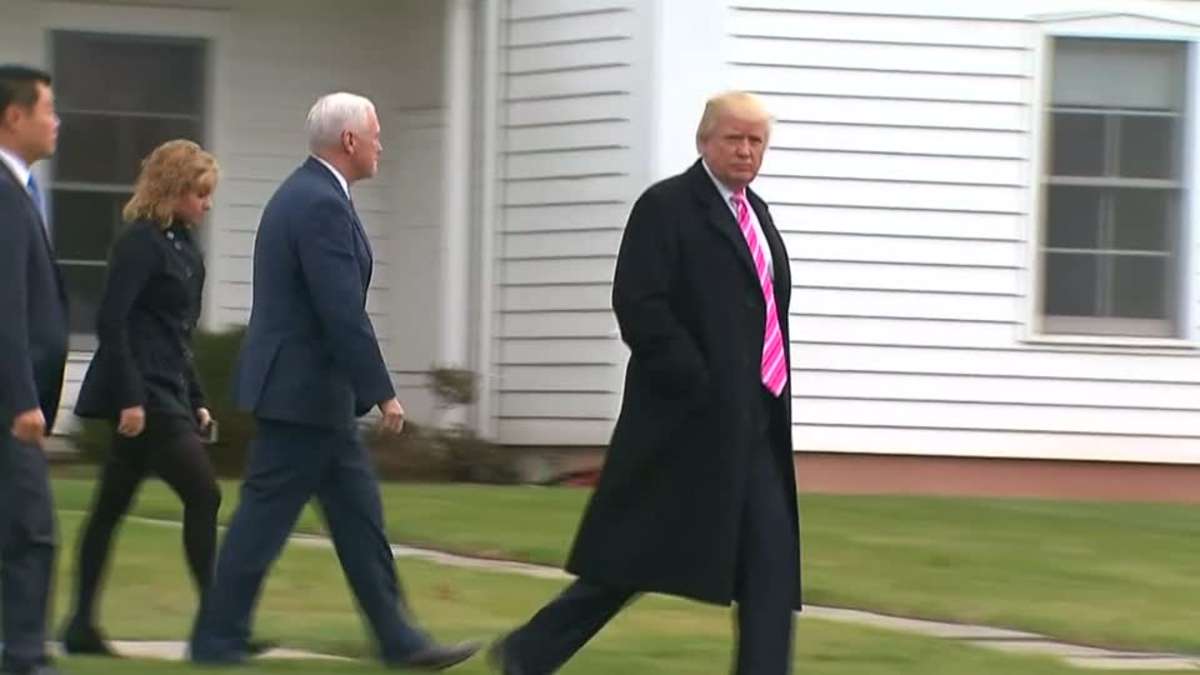 "I just want to say thank you to President-elect Trump from the bottom of my heart. I've been a member of this church for 45 years and the whole congregation is thrilled to have him." -Shelley Ricco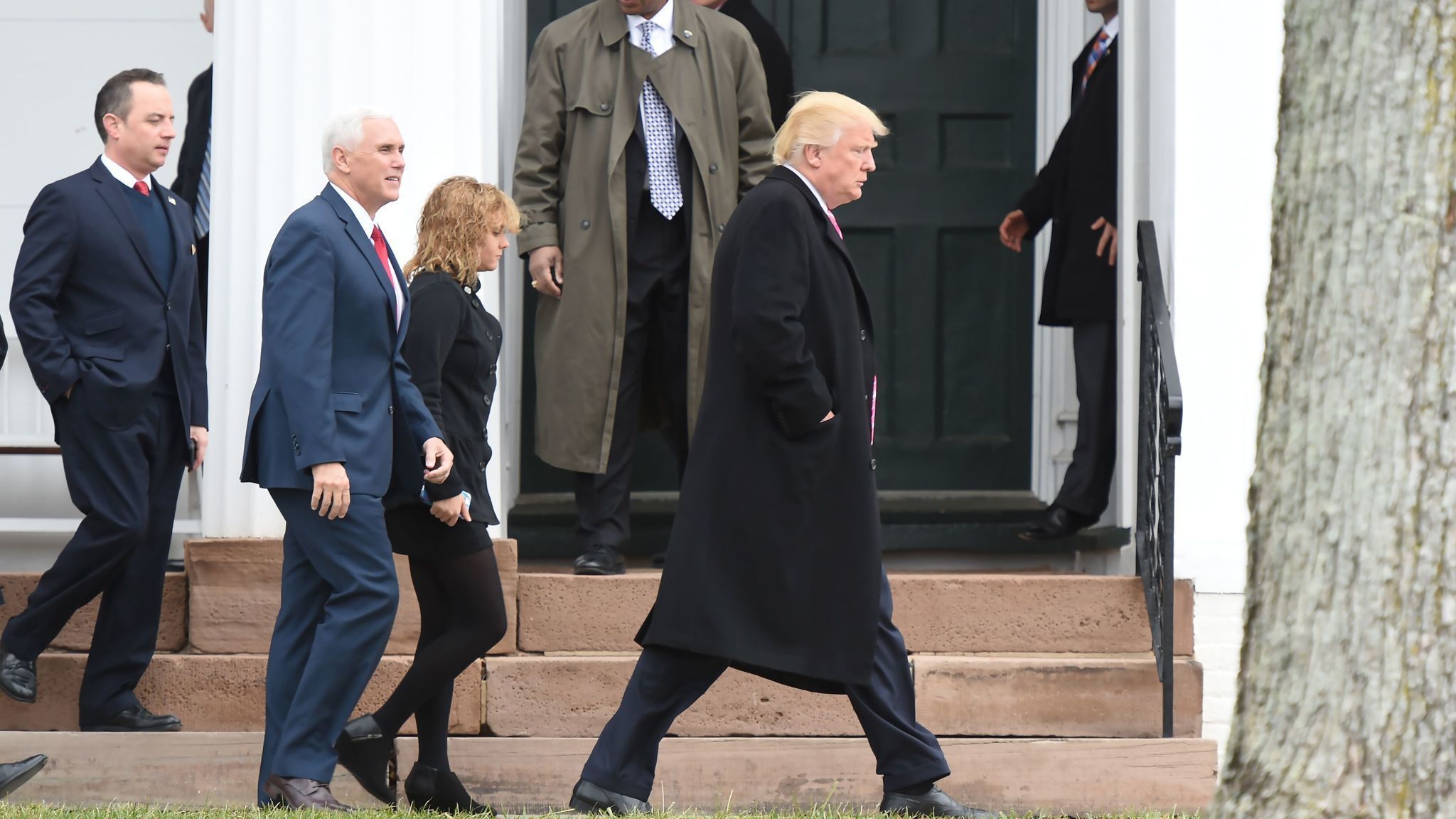 (Bedminster, NJ)—The congregation of Lamington Presbyterian Church gave President-elect Donald Trump a standing ovation following the Sunday morning worship service. (Screengrab via AP)
The New York Post reports that worshippers told Trump to "follow his heart."
"I just told him that I hope he understands the country supports him and not to be distracted by the noise," said church member Jim Tiesei.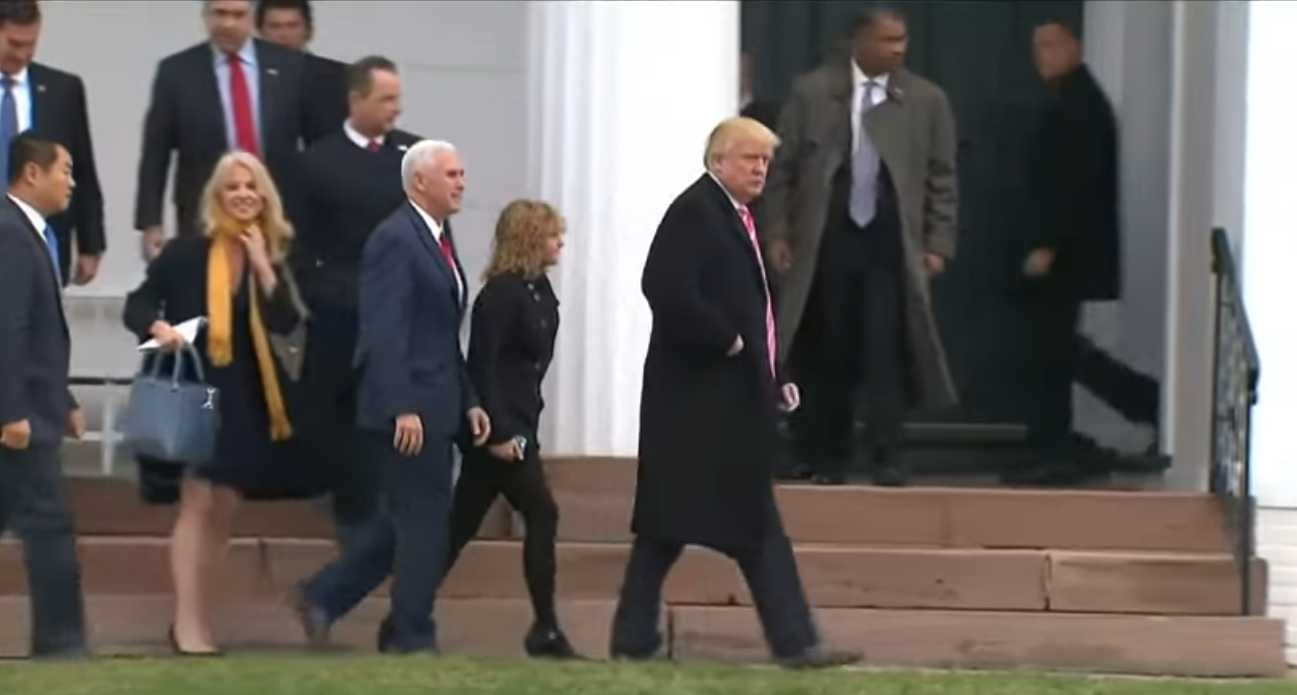 The enthusiastic welcome was far different than the one Vice President-elect Mike Pence received at "Hamilton the Musical." Pence was heckled and then publicly shamed by the cast.
The Post reported that Trump's ovation at the church was "rousing." (Screengrab via AP)
"I just want to say thank you to President-elect Trump from the bottom of my heart. I've been a member of this church for 45 years and the whole congregation is thrilled to have him," church member Shelley Ricco said…
Let's take a moment and pray for President-elect Trump that God would give him wisdom as he selects his cabinet.