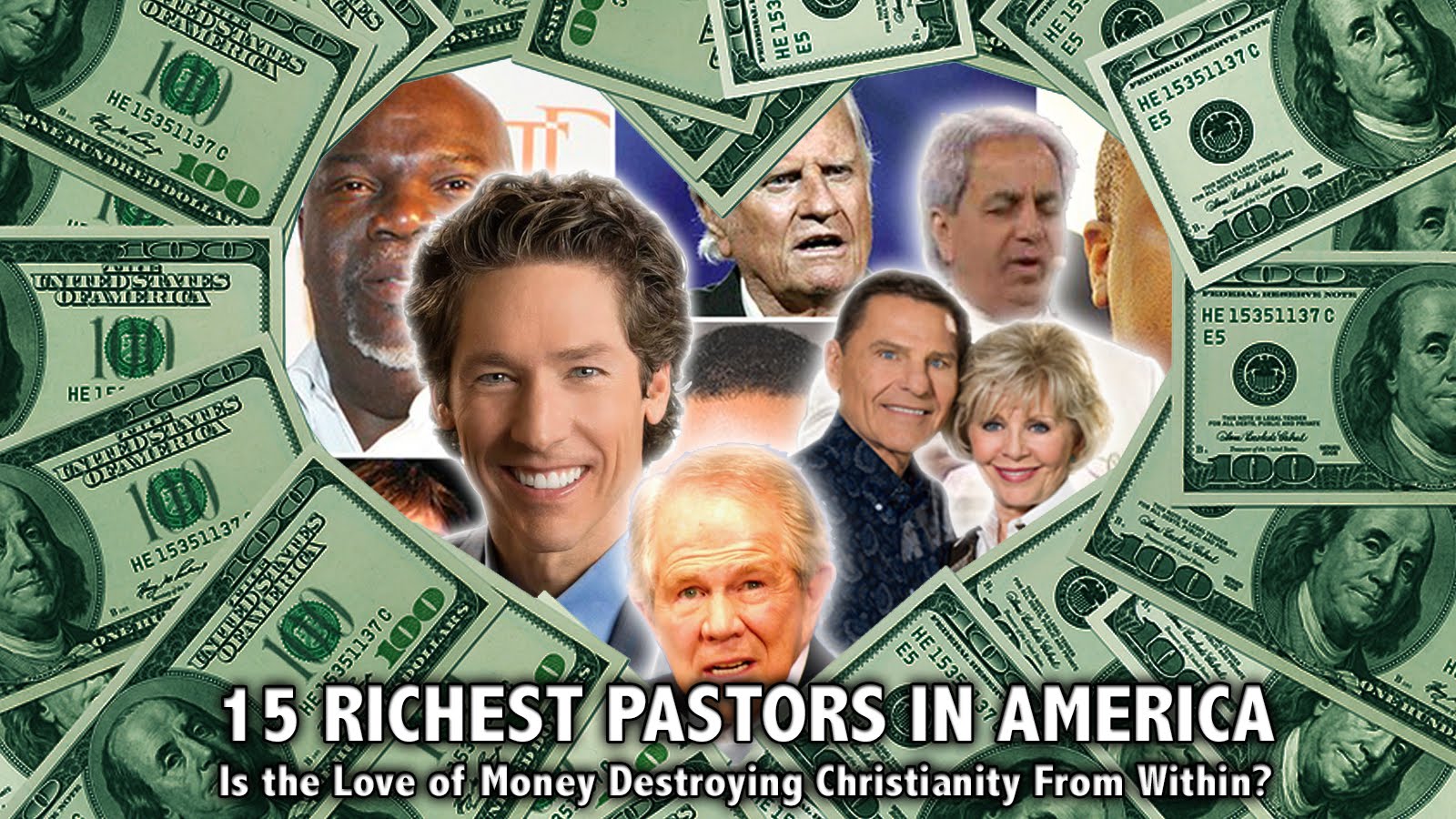 The business of religion for some can be a very profitable profession to enter. Most people think of that sentence in the spiritual sense, but this article is about the physical worldly dollar.
It might be argued that the reason why ministers are more likely to make money today is because they utilize more money making opportunities such as writing books, producing movies and speaking engagements.
Some of which make enough to have private planes (Eddie Long)  refurbished arenas as churches (Joel Osteen) and flourishing press houses (Rick Warren).
There will be many who will say that these pastors shouldn't be making this much money. Before you judge, keep in mind that the average yearly household salary in The Democratic Republic of Congo in Africa is $422, so they could be saying the same about you!
This article is not to bash anyone, it is written to inspire you to dream bigger. If you are not interested in making money, then that is your choice but here are men and women who inspire others while achieving their dreams.

1. Kenneth Copeland
Net Worth $760 Million
He runs Kenneth Copeland Ministries. His ministry's 1,500-acre campus is a half-hour drive from Fort Worth includes a church, a private airstrip, a hangar for the ministry's $17.5 million jet and other aircraft, and a $6 million church owned lakefront mansion. He is very close to being a Billionaire even though he already claims billion dollar status.

2. Pat Robertson
Net Worth $100 Million
OPat Robertson launched the Christian Broadcasting Network in Virginia, and the network is now broadcast in 180 countries. In the late 80s, he ran for President, but was unsuccessful. He runs a number of large companies, including the Christian Coalition, a Christian Right organization that exists to raise monetary and public support for conservative political candidates.

3. Benny Hinn
Net Worth $42 Million
Israeli televangelist, Benny Hinn is best known for his regular "Miracle Crusades" – revival meeting/faith healing summits that are usually held in large stadiums in major cities, which are later broadcast worldwide on his television program, "This Is Your Day".