Many Christians seem to be blindsided by spiritual attacks. When it comes to a spiritual attack, it is crucial to recognize the warning signs for survival: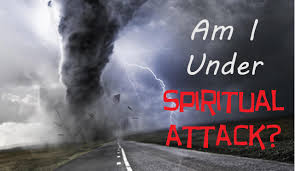 1. Confusion: God will not usually add His voice to a cacophony of sound in your head, your life, the church, or the world at large. He does not use confusion to drive or oppress you. "God is not the author of confusion, but of peace." (1 Cor. 14:33) It's the enemy who darkens, messes with, and confuses our minds. (2 Cor. 4:4)
2. Condemnation: Condemnation draws you downward. It's hopeless, dark, and holds you in the past. It feels like the end.If you are feeling condemned in your heart you can know—with absolute certainty—that it is not from God. "For God did not send his Son into the world to condemn the world, but that the world through Him might be saved.
3. Weak prayer life: "Could you not watch with Me one hour?" Jesus asked His disciples. Then He told them, "Watch and pray, lest you enter into temptation. The spirit indeed is willing, but the flesh is weak" (Matt. 26:40-41).