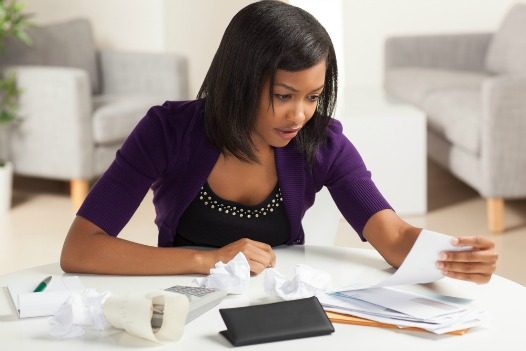 Here are four things you can do when financial problems come your way.

Fall on your Face
I don't literally mean we literally "fall down" except to say, when we're in any kind of trouble, financial or otherwise, we would do well to fall on our face and cry out to God. The psalmist says, "The LORD is near to the brokenhearted and saves the crushed in spirit" (Psalm 34:18), so don't try to make it on your own. Fall on your face, cry out to God, and He will save "the crushed in spirit," no matter what they're going through.
Increase your Giving
This sounds illogical doesn't it? Just when you're in the most difficult of financial situations, you should be giving…at least something. When we don't give anything, God cannot bless our giving. We cannot out-give God, so when you're faced with a financial issue, give to others who have little or nothing. Jesus tells us to "give, and it will be given to you. Good measure, pressed down, shaken together, running over, will be put into your lap. For with the measure you use it will be measured back to you" (Luke 6:38). If your giving doesn't measure out to very much or nothing at all, that may be the reason you're having financial troubles in the first place.