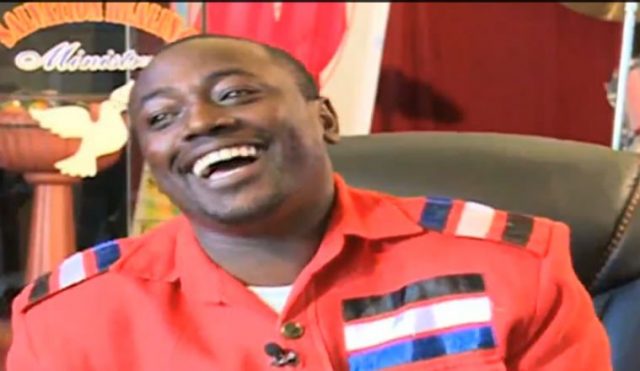 He has been in the limelight for the biggest time as Kenyas biggest con preacher. And Flaunting his wealth which he acquired through using Gods' name. May the Lord help us. Any way, the famous , flamboyant preacher is now vying for embakasi central seat and on jubilee.
After abusing the freedom worship as a man of God,by conning kenyans through fake miracles as exposed through 'jicho pevu'. He is Back, this time not to ask you plant '310' but to convince you to elect him as your MP. This is non other Apostle, Prophet, Dr Victor Kanyari.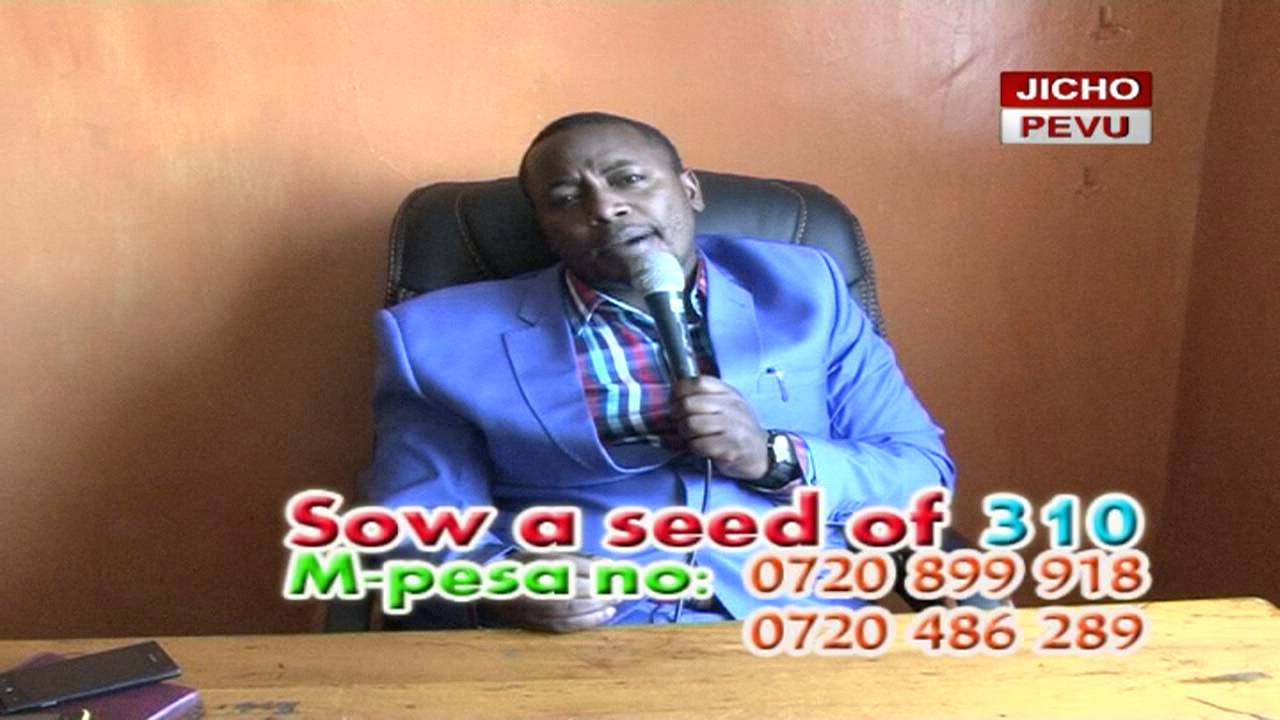 He has money which he swindled from Kenyans to campaign, throw around as he has joined politics. Apostle, Prophet, Dr Victor Kanyari is now a politician officially. As per his posters seen around.
After manufacturing fake miracles using 'potassium permaganate' to defraud kenyans, to fondling women body to denying his wives kid is his, now he wants you to elect him to make yet more millions, courtesy of innocent kenyans.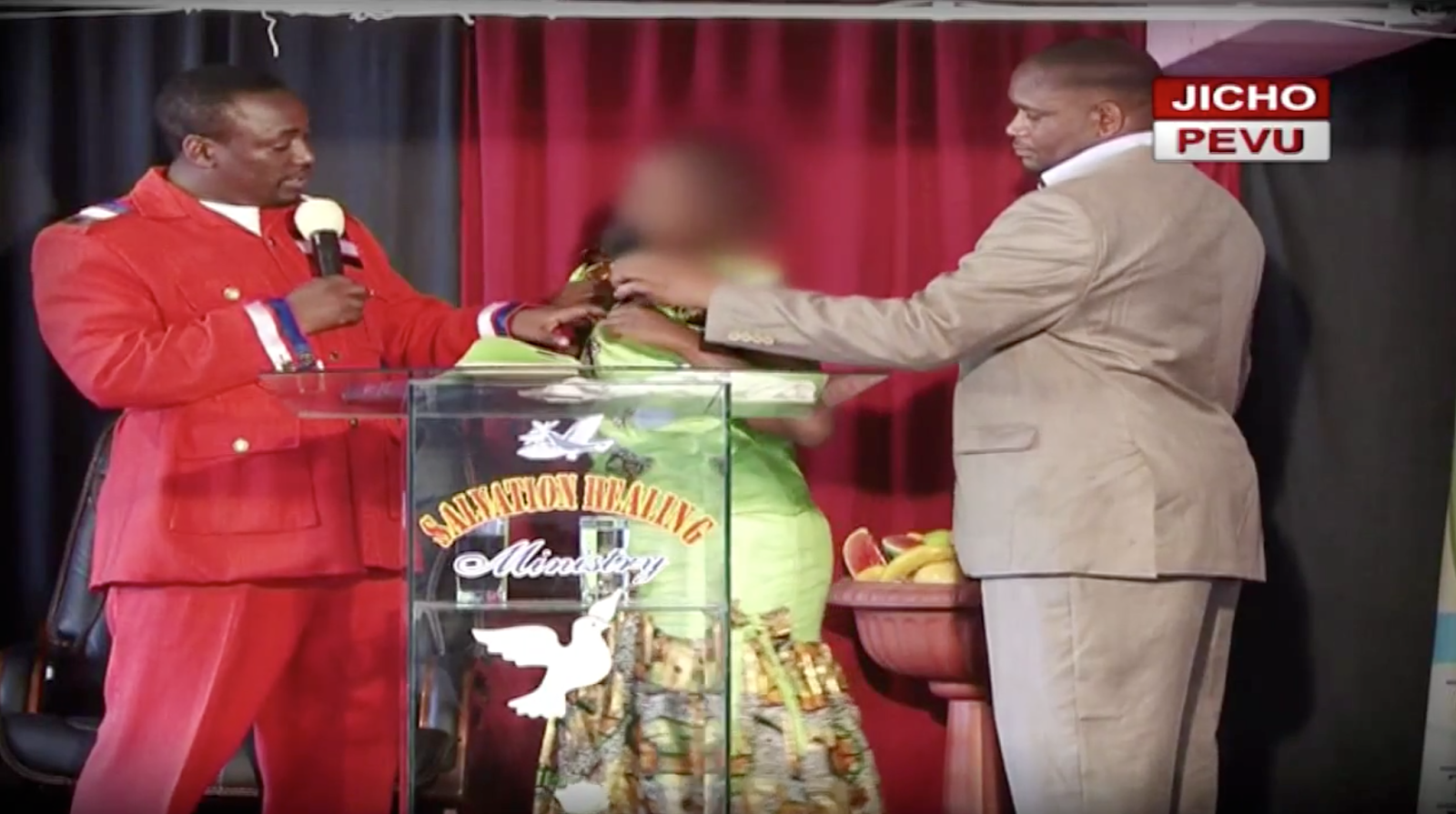 The so called man of God can't stay out of limelight. After being exposed he moved his church to saika in Embakasi  which seems a good place to harbour such churches as kanyaris.
Do you remember 'mwende' who exposed yet another pastor who had a church at 'The City cabannas'? The said pastor who could pay prostitutes to testify of vain miracles? They are such of kanyari.
I'm not attacking the church but there are people full of ungodliness who are a shaming the body Christ and Jesus our saviour. But as kanyari and michael they shall be exposed, for God knows how to.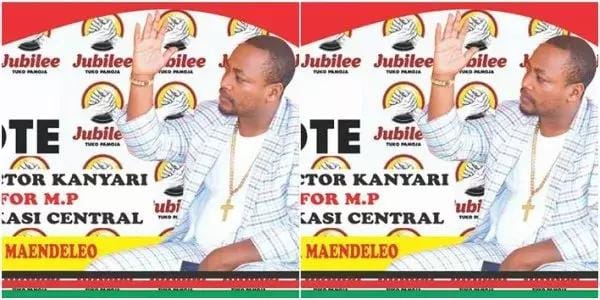 Here are some comments from his fans,
Steph Ngash: Hatukudanganyi pastor.umepotea .ask pastor pius muiru
Alfred Japaso: Hakuna mwenye alizaliwa na uwongozi tuko nyuma yako usiogope mwanaume ni kungangana. Hukikosa nafasi kwa jubli Kuja kwa baba.unaona vile baba ananasa waya.
Teresia Wanjiru: Plz my advice is heaven has its politics so you were chosen among heaven politics so piga campaign ya mbinguni bwana
Lily Hellen: Don't try, otherwise u will come to regret it. Fanya kazi ya Mungu usiongozwe na tamaa ya vitu ata hutashinda ikuhalimbie ata hii unafanya!
Benard Njoroge: Uta tudai 310 ndio tukuchague kwanza?????
Esther Mbugua: Ministry n politics…..?????Now days preacher are taking the work of God as a side hustle#fact# Missioner
Lilian Wawira Gatimu: ACHANA NA SIASA