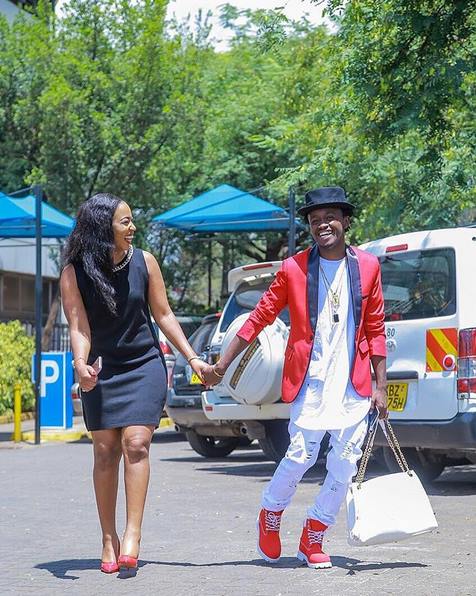 Every love story has a beginning.
So does Bahati's fairy tale story with Diana Marua.
Bahati was on Kiss FM's breakfast show with Adelle Onyango and Shaffie Weru. He was put on the hot seat and asked about his new boo, Diana Marua.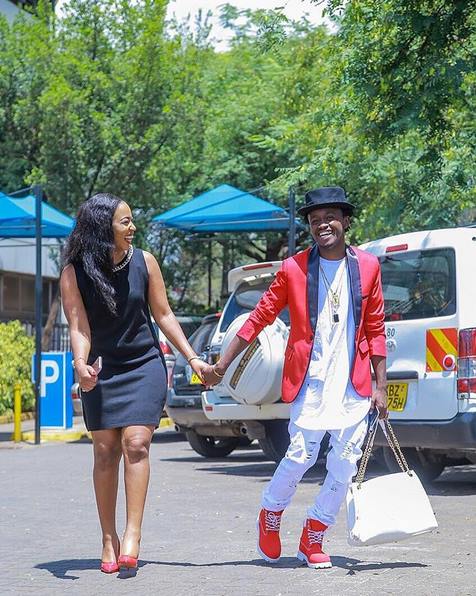 He was asked how he meet Diana. The two played the role of groom and bride in his music video Mapenzi.
Bahati said, "Hizi streets tuu," adding, "I don't normally respond to these questions."
After being pushed, the Kumbe Kumbe hitmaker narrated,
"We met before we did the video together. It was a month before then. I was online at midnight and i saw  someone had liked my photos, ka sita. Ni usiku, there is nothing to do. Interactions sio mob hiyo time. I was like, who is this? I checked her profile and liked her photos."
Mr Seed interjected, "Are you saved," he said laughing.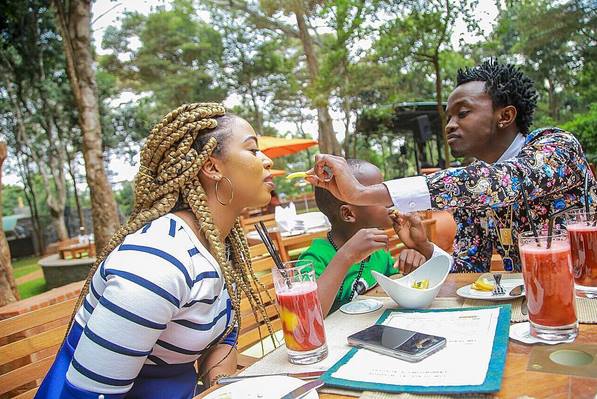 "I asked, 'Do you like to pray?' Bahati added, "I was kidding. I don't slide into DMs," answering Adelle's query if he hit Diana up on her direct messages.
Shaffie asked Bahati what a prayer partner is, Bahati finally defined it for all his fans.