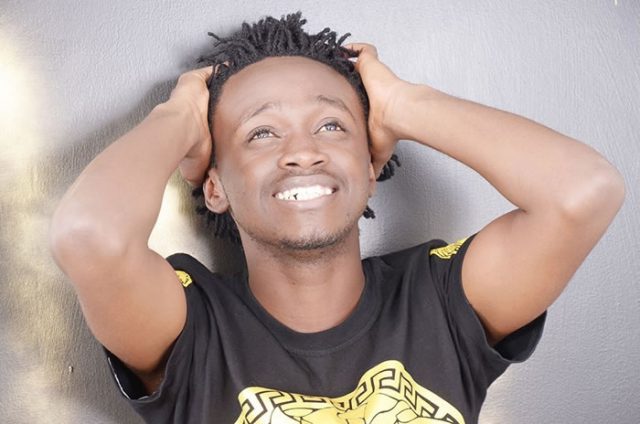 Bahati is currently in Tanzania where he and WCB's Mbosso are about to drop a collabo. This time round, he has left his wife Diana Marua behind, as she nurses her post pregnancy wounds.
Well, the father of tw has narrated to Mbosso how he spends millions because of actress Elizabeth Micheal, a woman he has been crushing on for long now.
In a past interview, Bahati said he was ready to marry the Tanzanian star.
"NIKAWEZAMPATA LULU ELIZABETH MICHAEL NI KAMA NITAKUA NIMETULIA KABISA…NI KAMA MTAACHA KUSIKIA NIKO SINGLE TENA…SIWEZI MIND…" BAHATI SAID
Its true, his love for older women started way back!
The gospel singer wanted to use Elizabeth as his video vixen in the song Maria. He flew all the way to Tanzania to seal the deal with her.
To his shock, Baha was stood up. He spent hours in a Dar Es Salaam hotel waiting for the slay queen.
He says he lost money because of his 'love' for the actress."IMAGINE NIKO KWA HOTEL 8:00 AM NIMEINGIA NA FLIGHT YA ASUBUHI SANA. MEETING INAFAA IWE SAA TANO. ALINIAMBIA SAA TANO. SAA TANO IKAFIKA, SAA SABA….SIMU HAIPOKELEWI."
He added:
"NIKAPIGA NA SIMU YA HOTELI, AKAPOKEA. AKANIAMBIA AKO NA CLASS."
He continued to rant about his lost money because of the beauty queen. Jokate mwegelo
"NILIKAA HOTELI NIKAPOTEZA HELA. NIMELIPA NDEGE, NIKALIPA HOTELI. AKAKATAA KUJA KABISA."