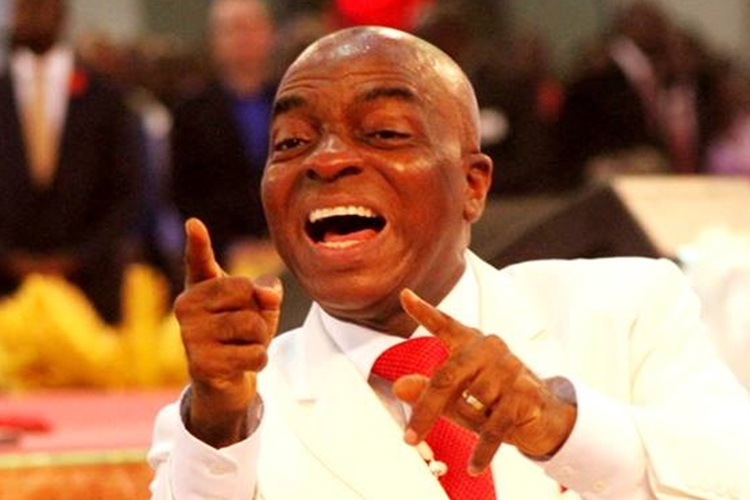 Due to the recession, some Nigerians are using online scam as a means to make easy and fast cash, instead of doing honest work like every other person.
A man involved in online fraud has received insults from a lady he was trying to defraud by pretending to be the General Overseer and founder of Living Faith Worldwide, Bishop David Oyedepo, on Facebook.
The fraudster told the lady to donate N20,000 to save the life of a baby living with a tumour in her head. Instead of donating money, the lady replied in kind by donating curses and insults on the fraudster after she realized that the man was an impostor.
After the incident she took screenshots of their conversation and posted it online in other to prevent people from falling for the scam.
Read below: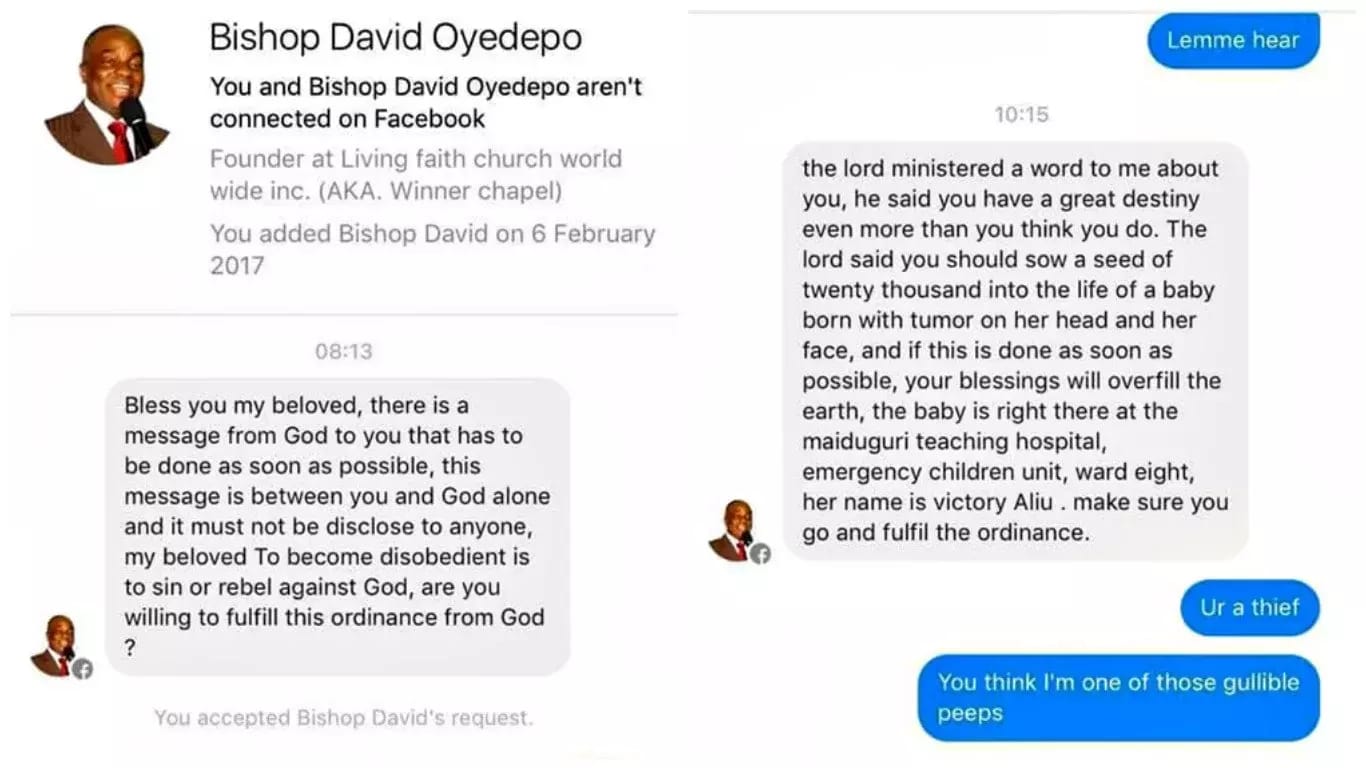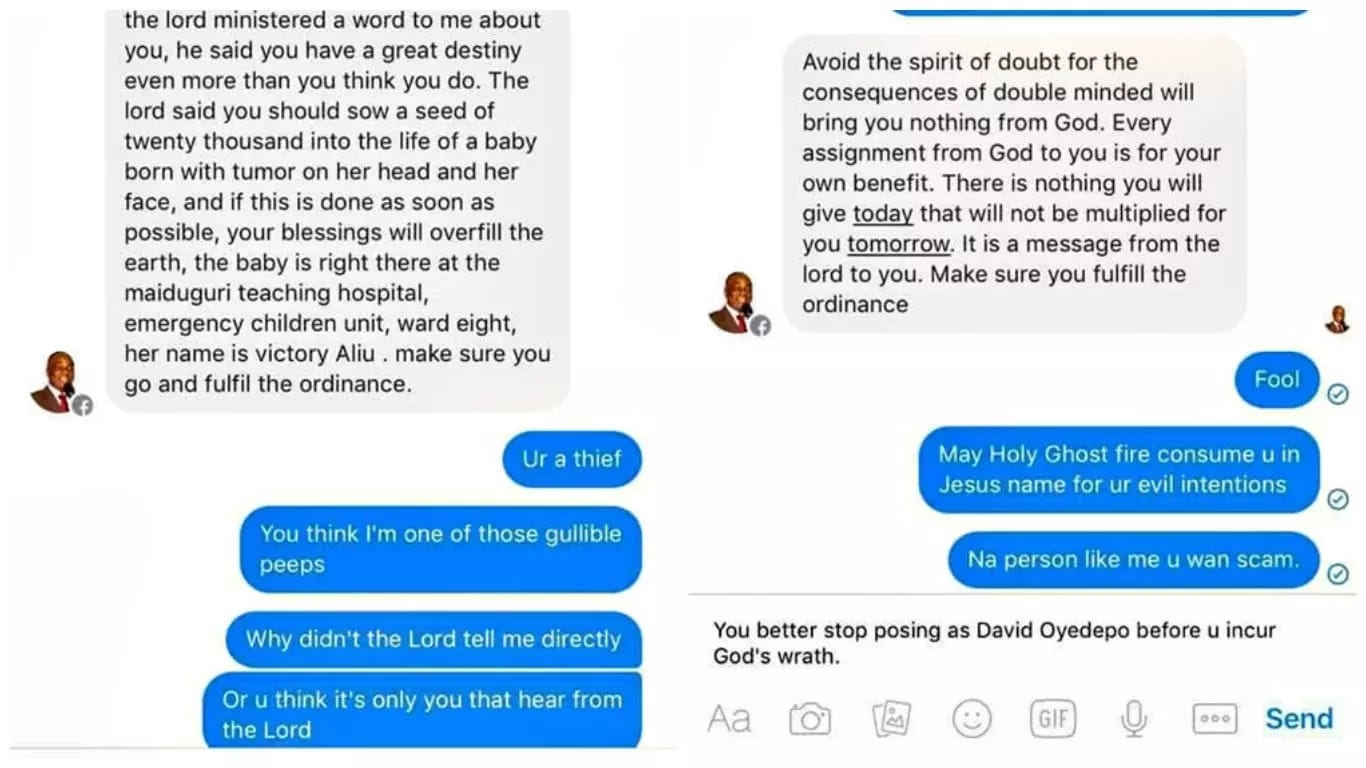 Do you think the increase in online fraud is due to the recession?