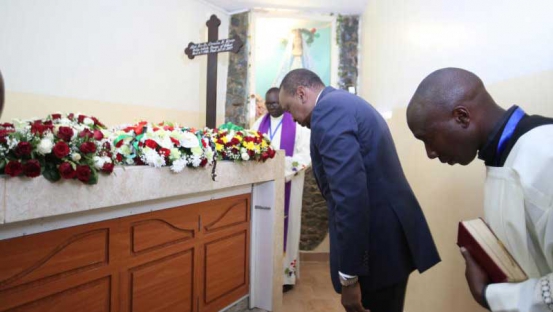 Thousands of international and local leaders on Saturday attended  the  burial of Eldoret Catholic Bishop Cornelius Korir and eulogised him as a peacemaker and a mediator who reconciled warring communities during his 27 years of evangelism.
The leaders, who included President Uhuru Kenyatta and his Deputy William Ruto, appealed to Kenyans to emulate Bishop Korir's peace crusade and remain united irrespective of their political differences.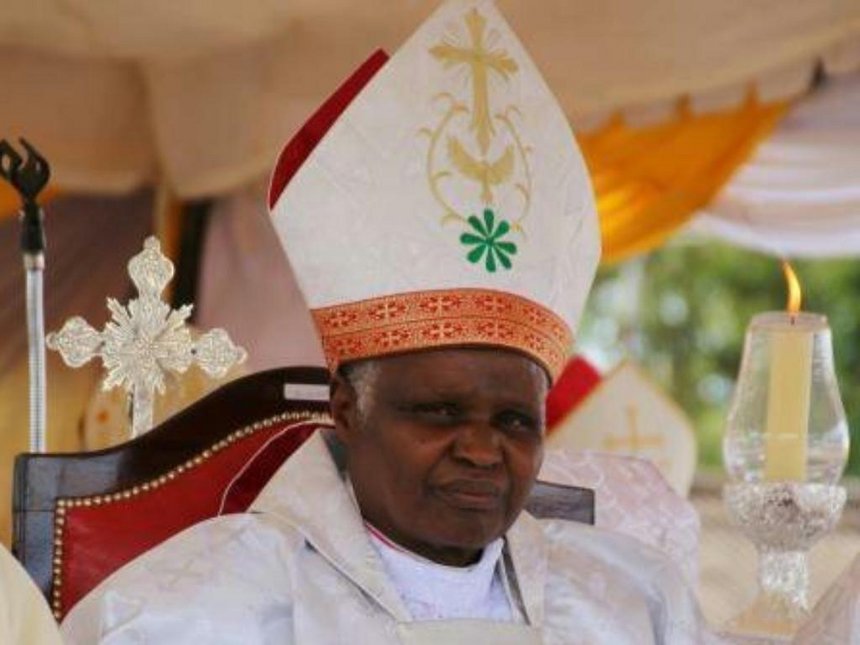 "Bishop Korir was not only a spiritual leader but a leader of actions for all. Many a times, he wanted us to plan for peace caravans and empowered communities who were involved in conflict to facilitate long-lasting  harmonious relationship," said President Kenyatta, while describing Bishop Korir as an icon of peace and his death as a blow to peace initiatives in the country.
Catholic Bishops led by Cardinal John Njue and clerics from other countries attended the mass for Bishop Korir, 67, who was buried inside a tomb next to the grotto of Virgin Mary at the Sacred Heart of Jesus Cathedral in Eldoret.