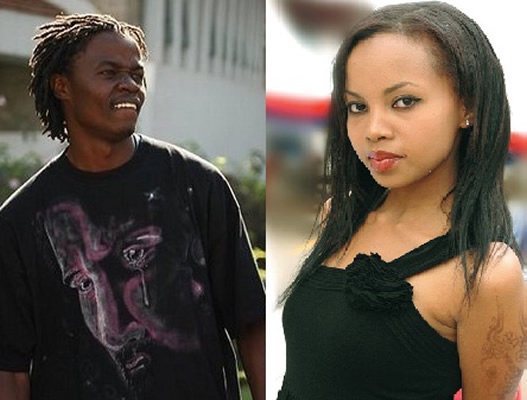 Former Mali actress Brenda Wairimu has recently confirmed that she is still married to her musican husband Juliani. The stunning model-cum-TV host and  Juliani have always proven to be the power couple even amid breakup rumours. Infact..let's just say that they are the cutest couple in town.
Anyway, they have a couple of times sparked speculation that their relationship is going down the gutter, but that's because they rarely post anything about their relationship on social media.
"I think where this comes from is because we don't post our relationship on social media for the world to see". She once posted on her social media.
"We try to keep our relationship to ourselves", She added.
This may be true, for not only do they keep their relationship away from the preying eyes but their personal life as a whole. That includes their beautiful two-year-old daughter Amor, whose face has been kept away from the public upto now.
In a recent  episode of Let's Talk, a show that she hosts on Ebru Tv, Brenda clarified that she is still married to Juliani. She was glowing and couldn't stop smiling with the mention of her hubby, whom she calls J, you can tell that she is a happy Woman.
She also referred to him as " The father of my child"," My Boo Thang" and finally went ahead to refer to herself as "Mrs Jay".
Well, if you ask me, that's enough evidence right?