A church in Congo Brazzaville has broken the internet and surprised the world after it was known to be using alcohol as spiritual cleansing agent of evil spirits. The church which boasts of 5,000 members has really stirred the internet after pictures emerged of members drinking alcohol to drive out demons.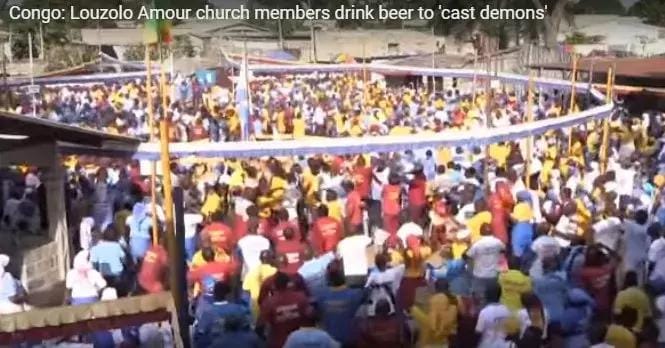 The members of the church in question believe mixing faith with alcohol drives the demons to hell. Maybe people and ministers have mistaken the wine in canna as of casting out demons. May God help us.
May be you have been shocked by Zimbambwe and South African ministers giving their congregants pesticide and rat poison. Now, this is new as the minister who was left incharge after the founder died has bought the new trend of giving congregants alcohol.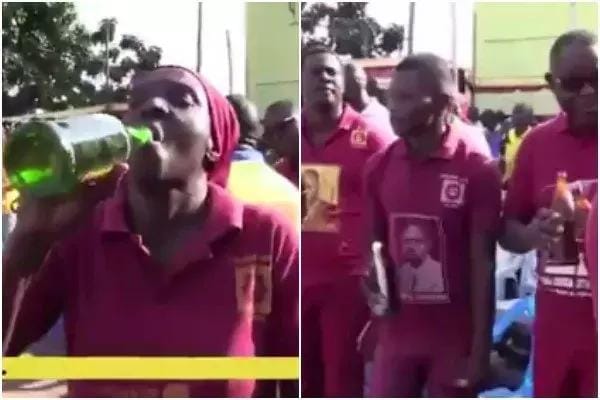 This has brought about a lot of confusion and also criticism and gotten enemies because of this decision. For people who have yearned to drink alcohol as Christians, it has been a safe haven for them to drink the evil spirits away.
After the founder the late Emile Loufoua Cetikouabo passed on the successor Pastor Charles Mikoungui Loundou has allowed the congregants to drink alcohol in church. Members of the church have defended their faith severally, claiming the mixture of beer and faith, which they call 'bieramicine' has worked wonders in their lives.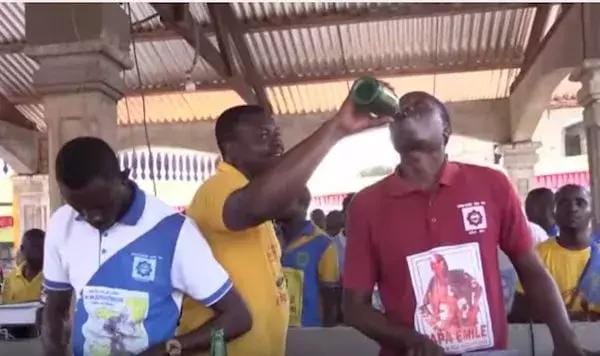 The church boasts of 5,000 followers and services last for 9 hours. Believers, lets pray the end is near.