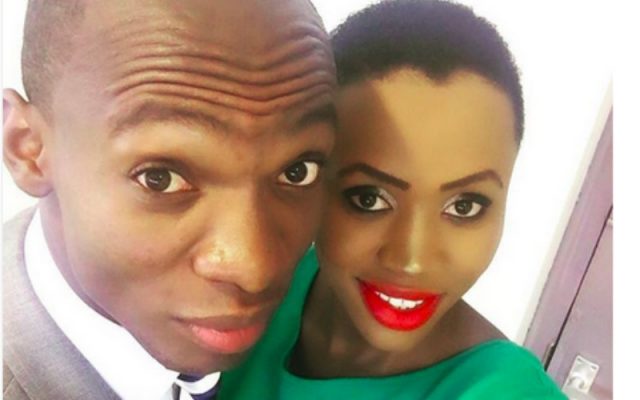 She is said to be a gospel artist, after she did a gospel song 'ananizengua'. Nicah the Queen was girlfriend to Dr. Ofweneke after they agreed to cohabit after being in a relationship for a while. Nicah already had a daughter from her previous marriage.
After they agreed to live together they got another daughter. They separated last year with her comedian boyfriend Sande Bush after months of denial. Which to live together before marriage was not right in the first place as they both profess christian faith.
Dr. Ofweneke comedian, Mc and Nicah have not met after they decided to call it quits. Nicah brought everything to the open, that she has had a domestic abusive relationship with the comedian dr. ofweneke which caused them to separate.
For a while Dr. Ofweneke had denied the fact that they were not together. But had to come clean of their relationship after whispers about it. It was known that he left his girlfriend with two children, the one from her past relationship and one he had sired, leaving the burden to Nicah who is not financially stable.
Victoria wanja aka Nicah the queen doesn't have meaningful income apart from being an artist which is not paying as she has not yet grown in the gospel music industry.
Nevertheless, after all what happened she has picked up the pieces and now thinks of how to survive with her children. The Songstress is embracing being a single mother of two and facing the hardshipss with confidence.
She is growing strong each day as she posted this on her social media page,
I think I should change my name to KING NICAH THE QUEEN, my kids call me dad n mum at the same time
Well, seems like she's embraced her status and is keeping it positive despite the challenges. Check out Nicah's post below.