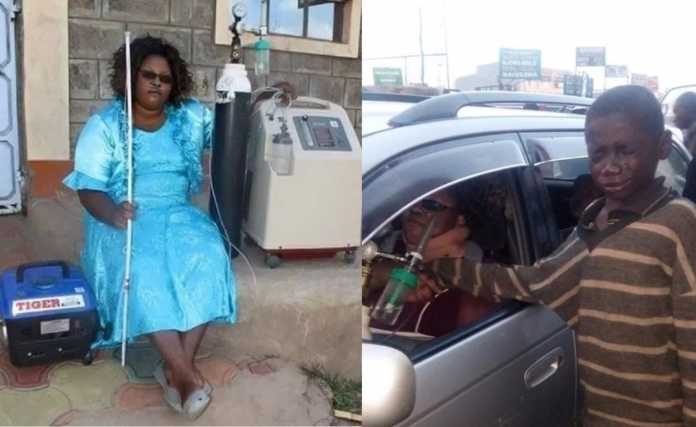 Remember Gladys Kamande? The sick woman whose plight moved a street boy to tears? Well, you'll be pleased to know that she can now walk on her own with little or no help.
Gladys has been under the care of specialist at Kenyatta National Hospital (KNH) and she will soon be traveling to India where she will undergo a lung reconstruction surgery.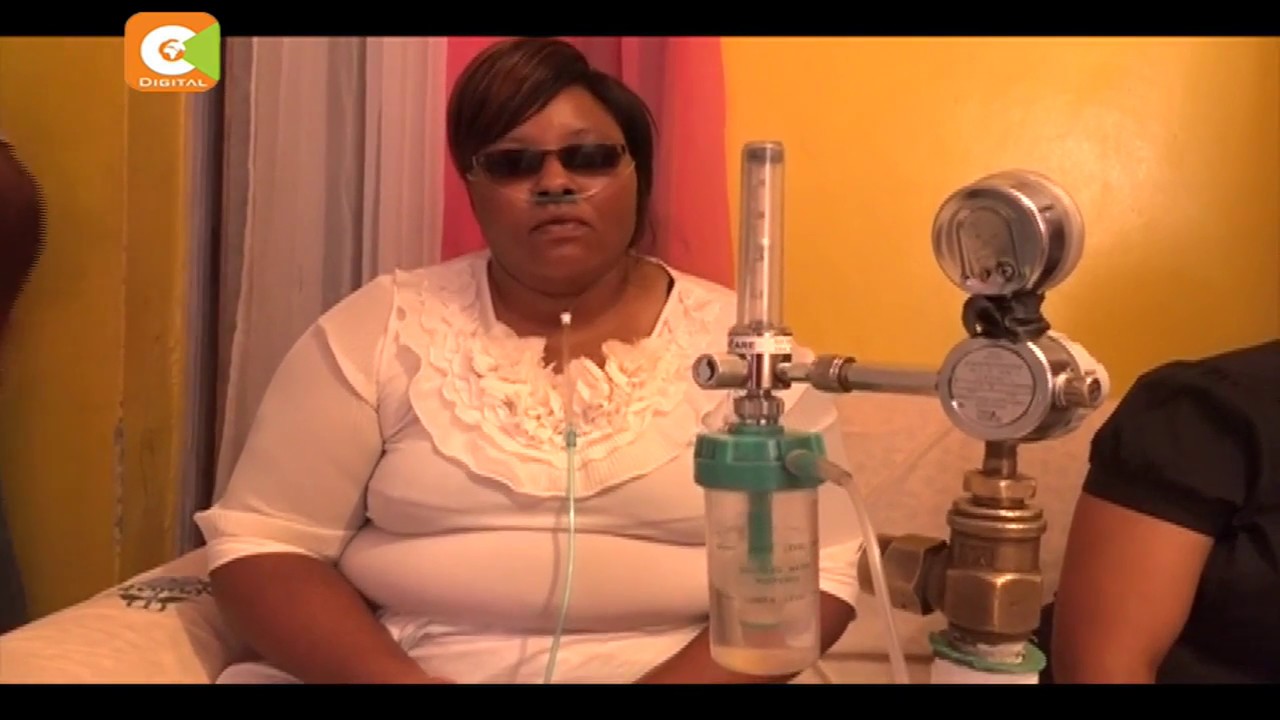 She has been forced to walk around with a generator and an oxygen cylinder for the last six years to help her breathe.
Doctors found a growth in the woman's stomach in 2010 and after twelve surgeries, she lost her eyesight and her lungs collapsed.
Gladys' dire situation caught the attention of Kenyans in December 2016 after a street urchin who was later identified as John Thuo cried upon seeing her.