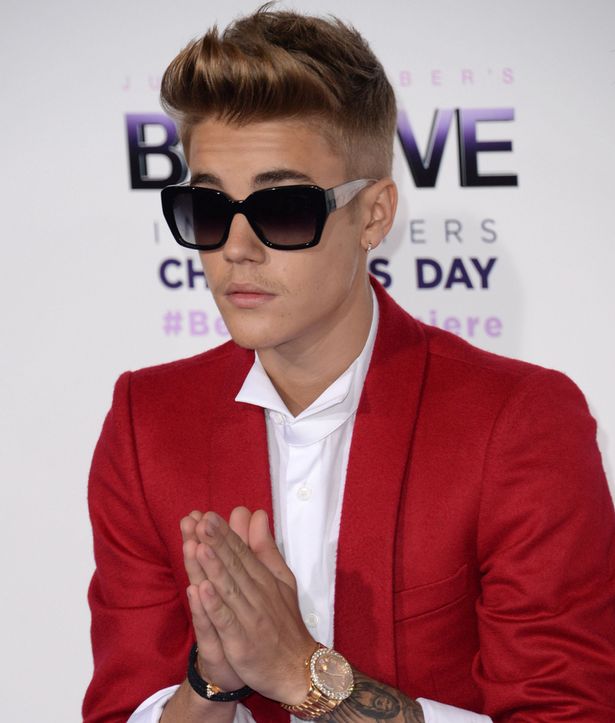 Justin Bieber has been spotted attending the hillsong church  for sometime now and on Wednesday he was seen exiting the church  with stack of caps, he attracted more attention when he was exiting a branch of hillsong church wearing a large Grey head gear .
On the following evening, the former notorious boy attended church with new girlfriend Paula Paulin who is a former CNN Latino reporter, they arrived together in a Mercedes G-Wagon only for his two exes Hailey and Kourtney Kardashian to show up just minutes after they arrived. The singer now has shown the public that he is rekindling his faith
The 23 superstar had clad on casual church wear and black long sleeved shirt, gray baggy sweatpants paired with the hat as the hillsong church is known for it's mordern and casual wear approach towards religion. He is said to be spending time with the church clergy.
The sorry artist some time back wrote a lengthy Instagram post explaining what he wants with his life and how he wont let his past mistakes dictate his future:
'I'm so grateful for this journey with all of you.. I'm grateful for the tours but most of all I am grateful I get to go through this life WITH YOU.!"
He continued: 'I have let my insecurities get the best of me at times, I let my broken relationships dictate the way I acted toward people and the way I treated them! I let bitterness, jealousy and fear run my life!!!