Janet Kanini was darling to many and especially when she was a news anchor, later on as a TV show host. Almost everybody has been praying for her health since the day it came into the open that she was sick of cancer. One thing that stands out is that she kept away from scandals despite being a public figure.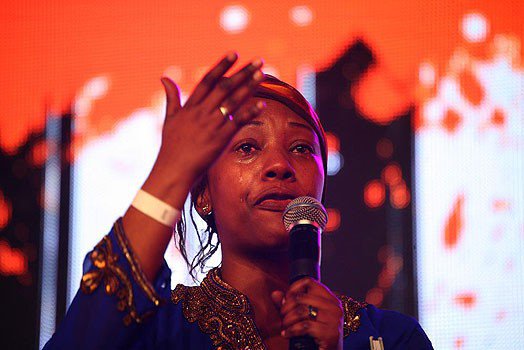 We Have grieved with her family, prayed for her and stood with her financially because she was so dear and close to our hearts. She has been constantly professing her faith in Christ and day by day she became stronger in the faith until the last minute when she went to be with the Lord.
But to Whitney Mukami has angered Kenyans in a very negative way after she brushed them the wrong way on Janet Kaninis death by brushing on her death news the wrong way. Kenyans on social media, after posting this insensitive comments on 'kilimani mums uncensored'. She passed away on Saturday morning, 1st fools day.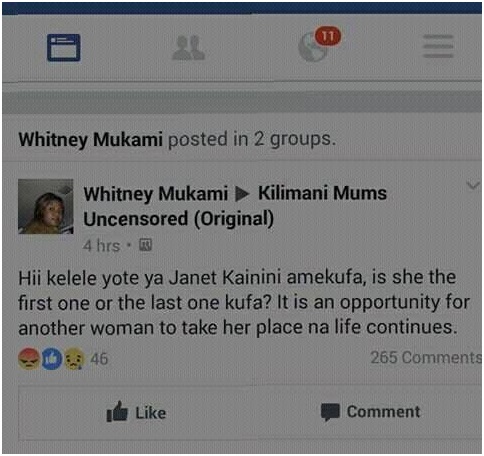 Instead of mourning just like other Kenyans, she posted asking people why they are 'making noise' on Janet Kaninis death and that she is not the first to die of cancer.
She posted again on Kisumu Dads, that she has lost her mum  and sisters through cancer. She said that she didn't see people all over like the way they are doing for Janet. But people reminded her that they didn't even know who she was until she put up that insensitive post.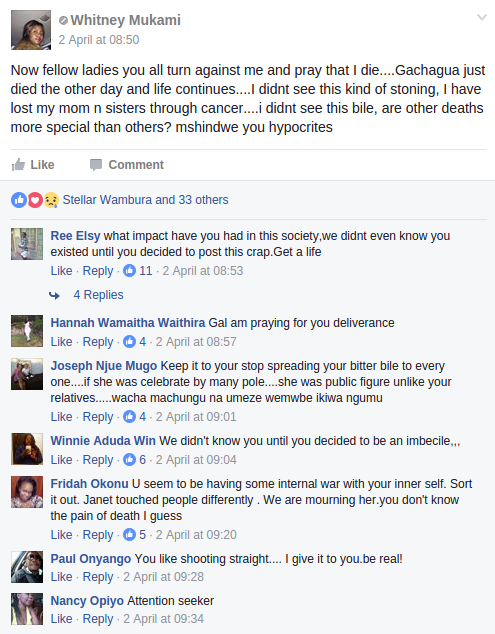 Janet will be laid to rest at her husbands home in Naru moru, Nanyuki, this weekend.