Kenyan gospel singer Bernice Mugo, popularly known as Lady Bee has given her fans a sneak preview into her troubled past. According to the singer who is celebrating her 5th Anniversary as a saved soul,her life before salvation was a total wreck.
Celebrated gospel singer Lady Bee is arguably one of the best musicians in the country.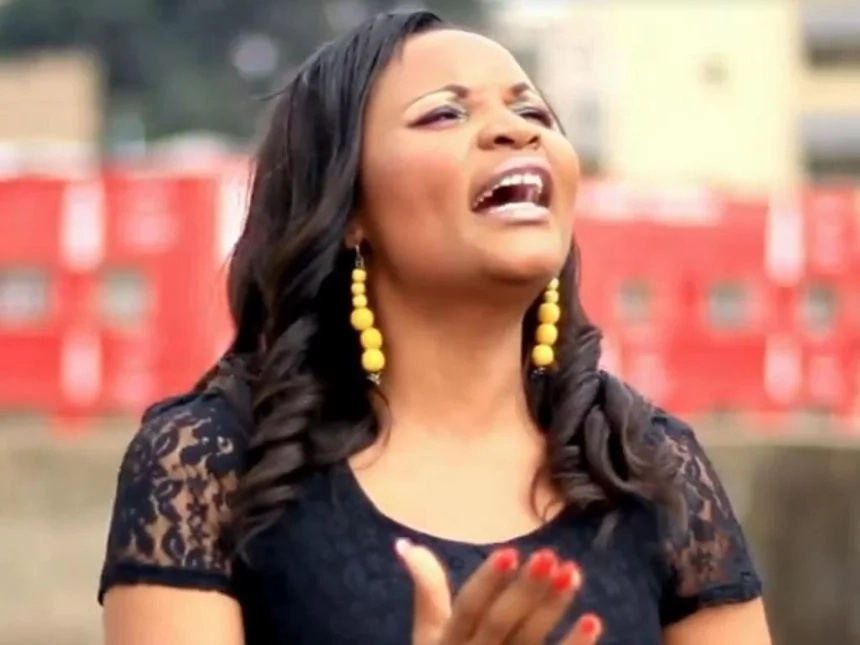 The songstress who is famed for hits such as 'Nakiri' and 'Ni Mkuu' ,on Thursday 9th March 2017 took a journey down the memory lane as she revealed the kind of life she lived before she got saved.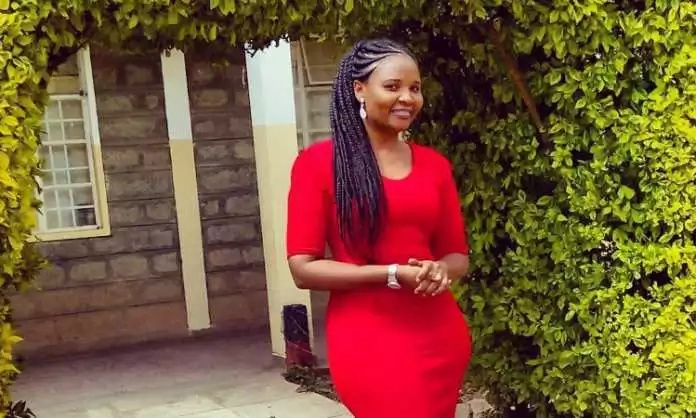 Before seeing the light, Lady Bee was a secular artist with several 'worldly' hits under her belt.
She was a big deal matters secular music and enjoyed close ties with big names in the industry like Nonini and P-Unit.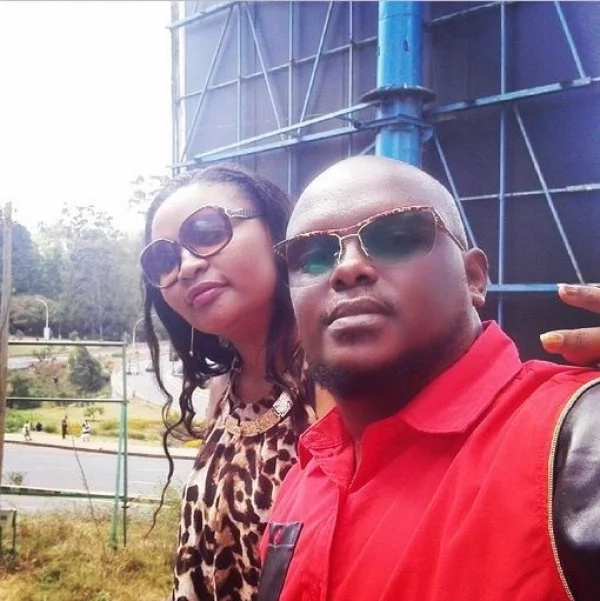 However, as fate would have it, the lass took a U-turn and changed for the better.
She got saved and became a gospel artist.
Her transformation however did not delete her past from her memory as she revealed in a long confession published on her social media pages.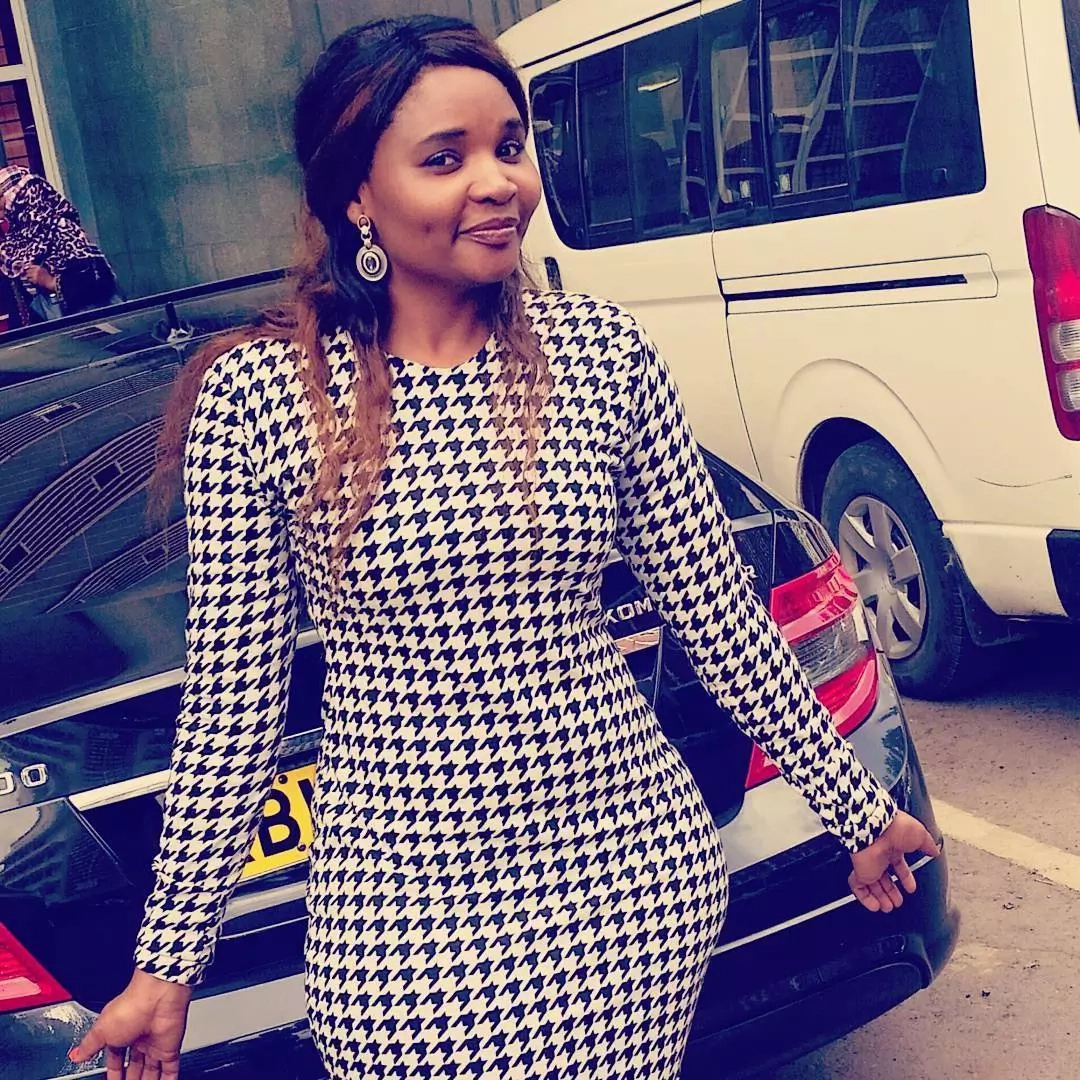 The singer brought social media to a standstill with her daunting confession about the kind of life she led before salvation.
Her life basically revolved around partying, drugs and all manner conundrums if the images she shared and her own words are anything to go by.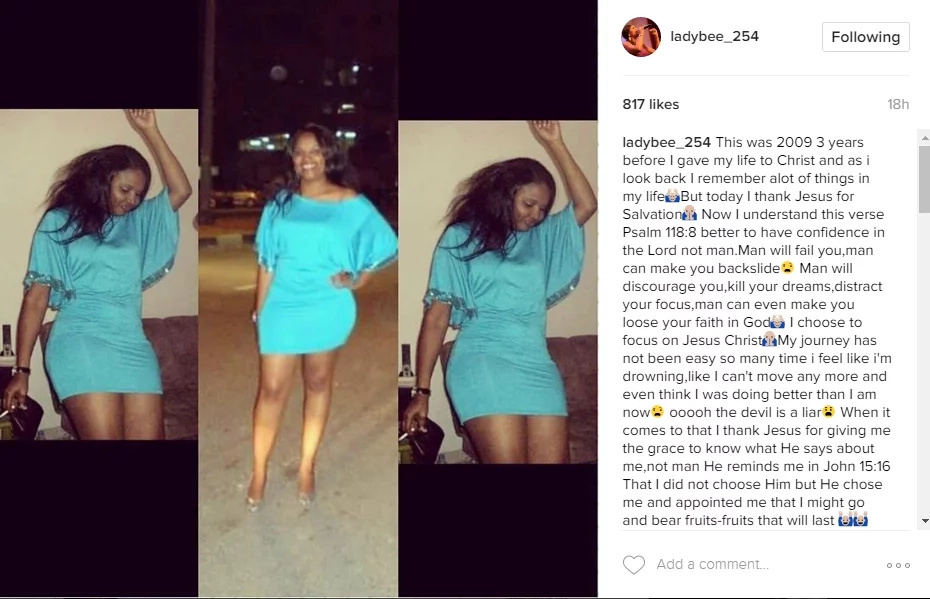 Read Lady Bee's confession below;
"This was 2009 3 years before I gave my life to Christ and as i look back I remember alot of things in my lifeBut today I thank Jesus for Salvation Now I understand this verse Psalm 118:8 better to have confidence in the Lord not man.Man will fail you,man can make you backslide Man will discourage you,kill your dreams,distract your focus,man can even make you loose your faith in God I choose to focus on Jesus ChristMy journey has not been easy so many time i feel like i'm drowning,like I can't move any more and even think I was doing better than I am now ooooh the devil is a liar When it comes to that I thank Jesus for giving me the grace to know what He says about me,not man He reminds me in John 15:16 That I did not choose Him but He chose me and appointed me that I might go and bear fruits-fruits that will last Oooh My heart rejoices even when I don't see what I need to see,even when I don't understand what's going on,even when nothing is happening I have confidence in Christ Who Has called me..
You know it's very sad and disappointing to do a thing and you cant see the results at once But God's ways are not our ways His time is always best.At times I feel am alone on this journey yet so many people look up to me I feel like I can't do this any more but this gives me confidence and the strength to keep moving when I remember JESUS CHRIST when He was at the garden of gethsemane His place of pressing,He wanted support from His closest disciples but He found Himself alone.Garden of gethsemane know again as oil press,when the olive is pressed the oil will come at the end Halleluyah..So hold on don't loose hope JESUS wept but He said to the Father may your will be done,for the will of God is for our good,He can never have a bad will for us,He will never plan anything to harm us,no matter how hard it might seem the victory is oursJESUS at gethsemane wept,His sweat was like blood,He was crusified,He died and buried but on the 3rd day He rose again Halleluyah He's ALIVE TODAY I know My redeemer is Alive,I will rise again,I will not die but live to testify about the goodness of the Lord in this land of the Living IN JESUS NAME..JESUS IS LORD"