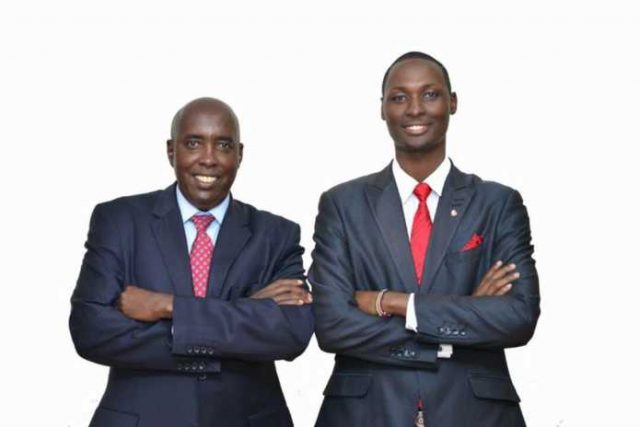 Standing tall at six feet, eight inches, Kajiado's 34-year-old Deputy Governor Martin Moshisho exuded confidence in his maiden speech soon after he was sworn in to office.
With a deep, authoritative and yet a humble voice, Moshisho took the microphone amid deafening ululations from young Jubilee Party supporters and stepped forward to address the county.
He was speaking during his inauguration as the second deputy governor of Kajiado at Maasai Technical Training Institute.
Without flinching at the 6,000 sets of eyes from the guests, Moshisho said:
"I thank the people of this county for giving us a chance to be their servant leaders. I cannot believe you brought us this far. This win is not only our victory in #TeamLenku but a victory for the people of Kajiado."
Moshisho said as a youth, he felt honoured to have climbed political ropes to become the deputy governor of a unique county.
Unique, he said, because of its economic diversity and people united without tribal tags.
He said Kajiado is such a unique county because the indigenous people have embraced those who came to live with them and showed them love and good neighbourliness.