A 24 year old man murdered his 12 year old grade six brother using a hoe then damped the corpse in a Church toilet. A passer-by spotted the killer brother dragging the lifeless body of his younger sibling, Mr Israel Mabhiza, to the toilet. The witness allegedly alerted other locals who dragged Mr Ezekiel Mabhiza to police station to answer for his bloody crime. What he told the police left everyone in shock.
A 24 year old man has been arrested for killing his brother and dumping the body in a Church pit latrine.
Mr Ezekiel Mabhiza allegedly battered his 12 year brother, Mr Israel Mabhiza, to death then attempted to destroy the evidence at all cost.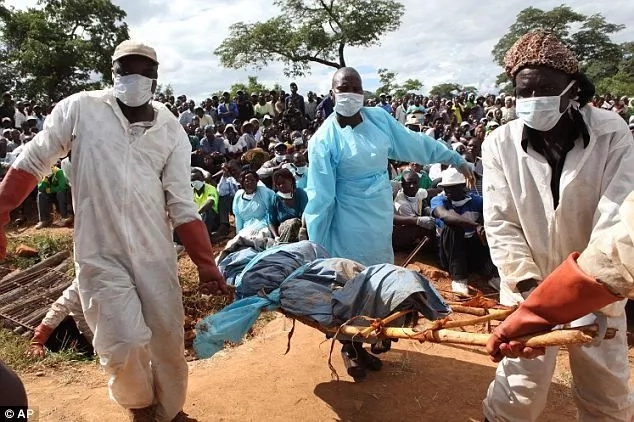 According to Mr Kudakwashe Dhewa, Assistance Police Inspector, the suspect attacked his brother with a hoe and killed him on the spot.
"He first tried to bury his body in the riverbed, but later changed his mind. He then carried the body some 5 kilometres to the shopping centre, where he tried to bury it in a Church toilet but the hole was too small. He most likely got annoyed and dumped it there," says the Assistant Inspector.
The suspect was reportedly spotted by a passer-by who immediately alerted the locals while the killer was still struggling to conceal the body of his dead brother.
The villages then took the murderer to police station where he was arrested.
Mr Ezekiel allegedly told the police that he was instructed by the demons to get rid of his younger brother in order to find a wife. His fate will be decided in court.
Watch video of eight year old boy who was killed from birthday party: