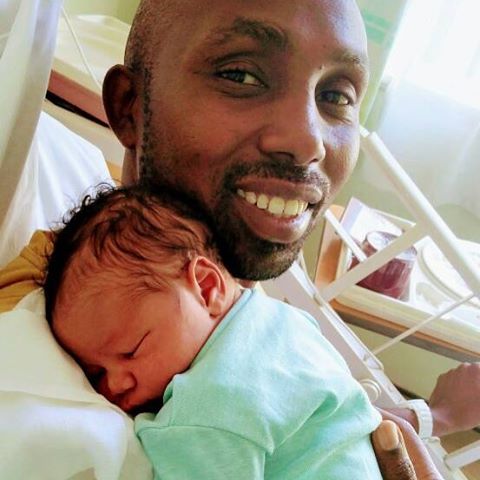 I am sure DJ Moz feels good when his friends, family and even strangers complement his adorable looking babies. If you're one of those people who has been living under a rock and has not seen his babies. Worry not, I am here for you.
DJ Moz married a beautiful white lady who he has known for 13 years. Of course, they have mixed race children and I know most if not all have always wanted to be 'pointi'. This pictures will make you Bless the Lord for the wonderful blessed family he has.
The Djs children are testimony of what God can do, and if you are praying for child blessings might be tempted to ask God to bless you with kids like his.
Meet DJ Moz' children: