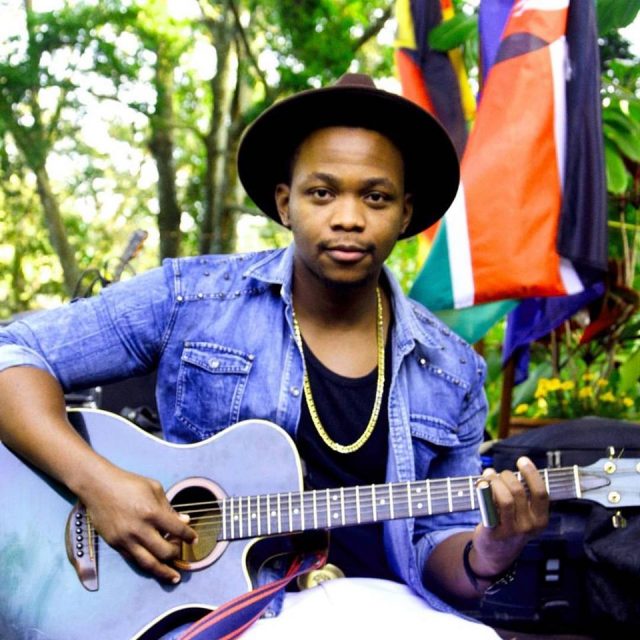 We are a lucky country. We are the land of athletes, comedians and great musicians. They have represented us globally. In music, the likes of Sauti Sol, Wendy Kimani, Gloria Muliro among others.
It is for this reason that Kiss TV is running The Search, a premier reality TV show that is on the road to discover the next big musician in Kenya. After rigorous auditions, 15 contestants were chosen to participate in the show. These include Elvis.
"I started singing at a young age of 7 when i joined the church choir, but I didn't take singing seriously until I turned 19", he says.
The singer hopes to win as many Grammys as possible. His inspiration is non other than "No Kissing Baby" Nigerian star Patoranking.
"He inspires me not only because of the kind of music he does but because of the drive he has…he had such humble beginnings…he even used to sell water at the roadside but he didn't let that hinder him from becoming the man he is today," he reveals.
The artist has a lot plans that he would love to achieve in life. Elvis is a dreamer.
"My dream is to successfully penetrate the African and international music industry with my unique African sound and some day share stages with world renowned musicians like Usher, Chris Brown, Seal…etc and also to win a lot of Grammys," he says.
On what he plans to do with the 1M shillings that The Search is offering:
"If I win 1 million shillings, I'll first go to church and praise God for a whole day, then give my 10% tithe, 60% will be invested back into my music, I.e music production, promotion here in Kenya/East Africa and in Nigeria/West Africa, then 10% goes into my savings account and 20% goes into my branding…i.e fashion, photo shoots…etc," he concludes.
Do you think Elvis will be the next superstar in Kenya? Send your predictions to 2249 or Tweet @keepitkiss, comment on @keepitkiss Instagram and @keepitkiss on Facebook. Stay tuned for the next episode of the show on Sunday 8PM exclusively on Kiss TV!
Today, you can learn more about Elvis. Tune in to Kiss FM's Shaffie and Adelle with the Stars to know more about him!