It Is Now Evident, Dj Mo Received 20,000 To Promote Young Artists Music To Stardom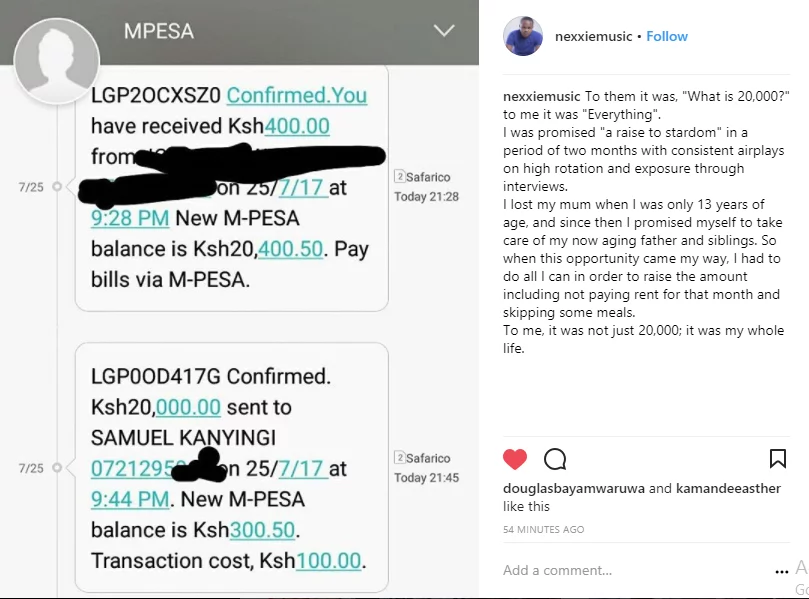 After one week of Dj Mo denial the singer the singer has come back once more ared with prove and evidence of Mpesa messages he had sent him.
Taking to Instagram on Monday,February 12 2018,afternoon Nexxie shared screenshot of an MPesa message indicating that he sent KSh 20,000 to a one Samuel Kanyingi,otherwise known as DJ Mo.
"To them it was, "What is 20,000?" to me it was "Everything".I was promised "a raise to stardom" in a period of two months with consistent airplays on high rotation and exposure through interviews."Nexxie wrote in part.