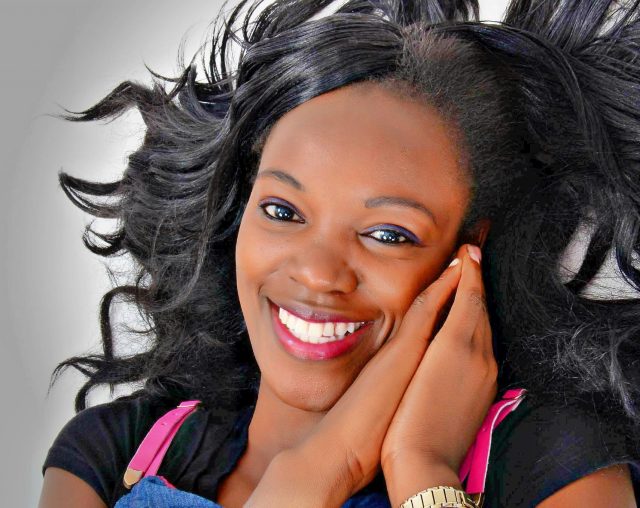 Gods time is the best for sure…as talented artist Florence Adenyi kibali cha bwana lights in her life after she walks down the isle with her partner over the weekend. She has been a blessing to us through her music especially "Baba Naomba Kibali". Kibali cha Bwana kime muonekania.
When you walk with God blessings are sure and walk in miracles. Love is wonderful, it's a blessing that God Blessed Her with a partner.
I remember when she came to churchill show she was asked if she was taken and said yes…. I thought she was already married maybe she meant she was engaged.
The singer and her partner said 'Yes, I do' to each other in a secret invites only wedding ceremony over the weekend.
Details of where the wedding was held are still scanty. Andenyi took to social media to announce that she had started a new chapter in her life.
"Nashukuru mungu kwa kibali chake juu ya maisha yangu na hisi kunyenyekea sana mbele za mungu hakuna jambo asiloliweza asante kwa maombi na upendo mlionionyesha asanteni pia kwa kukuja mungu awabariki."
She posted and thanked her friends who attended her union.
"Thanks for. Your love and support for this far he is Ebenezer. It was one of my best moments," read Andenyi's post.
Here are some pics from her wedding
Also, watch the video below
Congratulations Florence and your partner! Here are some of the comments;
David Sausau: Once you bless you are also blessed and that is through your songs that blesses us much so you be blessed to your marriage,,,, heko kwako mwanadada long life span and continue to serve Him he's still faithful to you forget not that….