Are These Pastors Illuminati? Check Out If Your Pastor Is One Among Them
Bishop Gilbert Deya gilber deya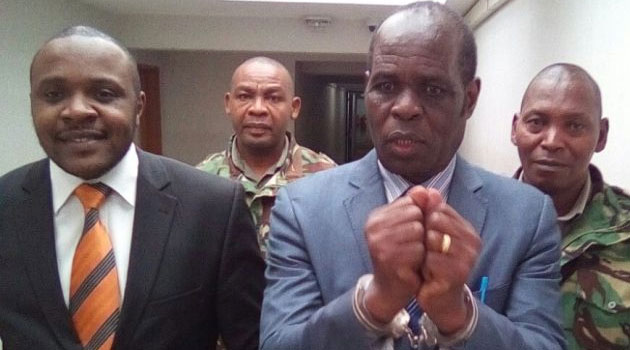 The story of the infamous Gilbert Deya is known to almost every adult Kenyan. In his glory days, the UK based(exiled) bishop was thought to have the ability to make infertile omen pregnant. Many flocked to his church with the hope that they will be able to get children as they were famously known, miracle babies.
Bishop Deya seemed to have an ability to promise and deliver babies to women that had tried fruitlessly to have kids. This was a scam of the highest order as the scandal that followed thereafter revealed that he, together with his wife were involved in trafficking of children. It was all a scam to exploit vulnerable women and give them children that were stolen from elsewhere.
It is believed that this ability for Deya to pull the scam for so long was facilitated by illuminati. The case concerning Deya is currently ongoing as he was deported back to Kenya in 2017 for the hearing of the case and answering to the allegations. The saga was devastating as the miracle babies turned out to be stolen children from other parents. The network of traffickers was so tight that it was almost impossible to suspect a thing.
Pastor James Maina Nga'anga
Famous Illuminati Pastors Some sources revealed that Maina joined the illuminati movement during his tenure in Shimo la Tewa prison. This is when he was initiated into the movement according to the said sources. Upon his release therefore he has been able to perform miracles through his neno evangelism centre Mombasa. The controversial pastor has been involved in scandals even killings and gotten away with it which makes one wonder how he managed it without supernatural forces.