Singer Mercy Masika is smack in the middle of a spiritual debate after she dressed in tight trousers in church.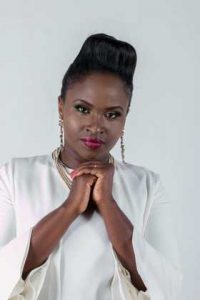 Zealots, heaters and pharisees came out with pitchforks to lynch her for her fashion decision.
Mercy posted on Facebook a photo of herself and her mother performing at a Donnie McClurkin concert and instead of people seeing the beauty of the mother daughter duet, they only saw her hip hugging black jeans.
SMH.
Anyhow, Mercy posted, "Such an honor sharing the same stage with my mom. So humbling. #WorshipWithDonnie."