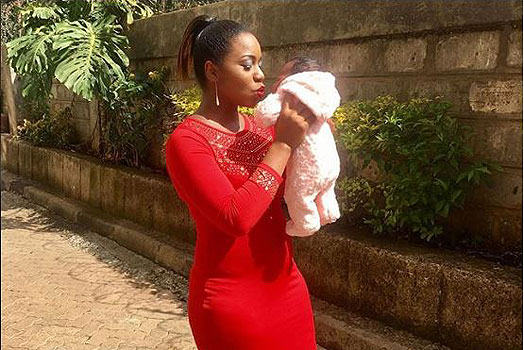 Award-winning singer Bahati and Diana Marua's daughter, Heaven is sick. Photos of the little angel hospitalized at the Muthaiga Gertrude's Children's Hospital surfaced yesterday leaving many heartbroken.
Although we are not sure what she's ailing from, Bahati was the first to share the sad news with his followers and he wrote: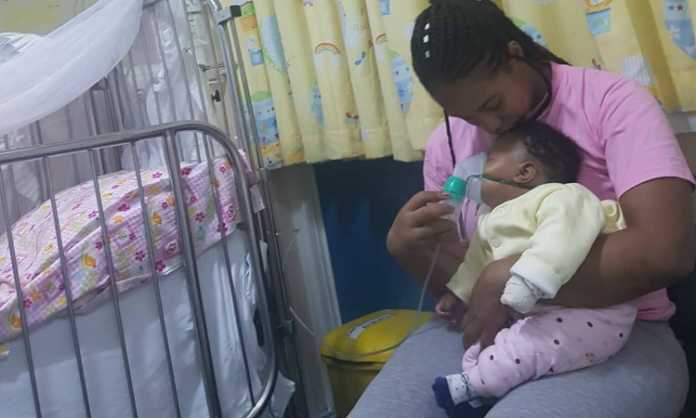 "Am Praying that you get discharged😢😢😢 Get Well Soon @HeavenBahati 🙏🙏🙏"
Bahati's fans wished his daughter a quick recovery and his wife Diana Marua thanked their supporters for praying for them.
"We are overwhelmed by the massive support, prayers and kind words ushered to us and especially to Baby Heaven! Seeing my baby unable to be herself, my jokes didn't make her smile and neither did the kisses was heartbreaking. He who is above is Greater and Mighty, He answers prayers!" she wrote in part.
She also revealed that her daughter is back to her normal self and we're convinced that she has been discharged from hospital.
"Today, my baby is back to her gear like never before, joyful and playful on another level. Thank you, God and Much appreciation to all of you who prayed with us and supported us. We will be discharged later in the day! Just as His done it for my Daughter may Healing be a portion to all the sick children I've seen here and to those out there as well @HeavenBahati you are a strong girl, we love you Much! 💕" she added.