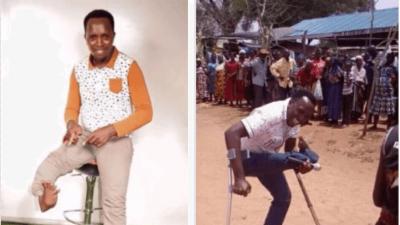 The celebrated Kitui star was in high spirits on Sunday morning when he went to church. He had no idea that was his last day to serve the Lord.
Daniel collapsed and died shortly after performing on stage at GRC church in Chuluni, Kitui.
The announcement was made by Kithaitho kya Kyeni (Worship in the light) who wrote on their Facebook – Here is the paraphrased-po[statement that was originally written in Kikamba.
"We are sad to announce the death of Daniel Tetemesha a gospel singer who was performing at GRC Chuluni, Kitui. On finishing his performance, he fainted, lost consciousness and dies. May he rest in peace.