The wonders of God can never be questioned or underestimated, as He keep surprising everyone as they day goes by. NAIJ.com gathered that a 30-year-old woman has just been healed of Arthritis at the Synagogue Church of All Nations (SCOAN), after she has been on the wheelchair for seven years.
The video of the healing of Mrs Diane Ebele Okeke was shared via the Facebook handle of TB Joshua Ministries with the caption: "The age of miracles has not yet passed. The Miracle Worker is alive; His name is Jesus Christ!" T.B. Joshua PRAYS For This Lady In A Wheelchair, then this happens Mrs Diane Okeke.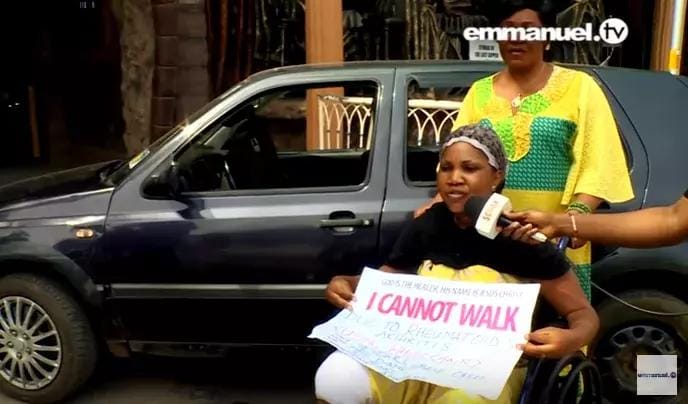 According to the video, the lady was seen carrying a placard saying: "GOD IS THE HEALER, HIS NAME IS JESUS CHRIST. I CANNOT WALK DUE TO RHEUMATOID ARTHRITIS." While introducing herself again without showing off the placard, she disclosed that: "My name is Diane, I am from Abuja.
I am 30 years old and I cannot walk due to Rheumatoid Arthritis which has affected my body and I'm now confided on a wheelchair. I have had this sickness for the past 7 years and after 3 years I was made to start using the wheelchair. I have tried all solutions but to no avail and I have visited several hospitals, different prayer houses, churches, herbalists but no solution.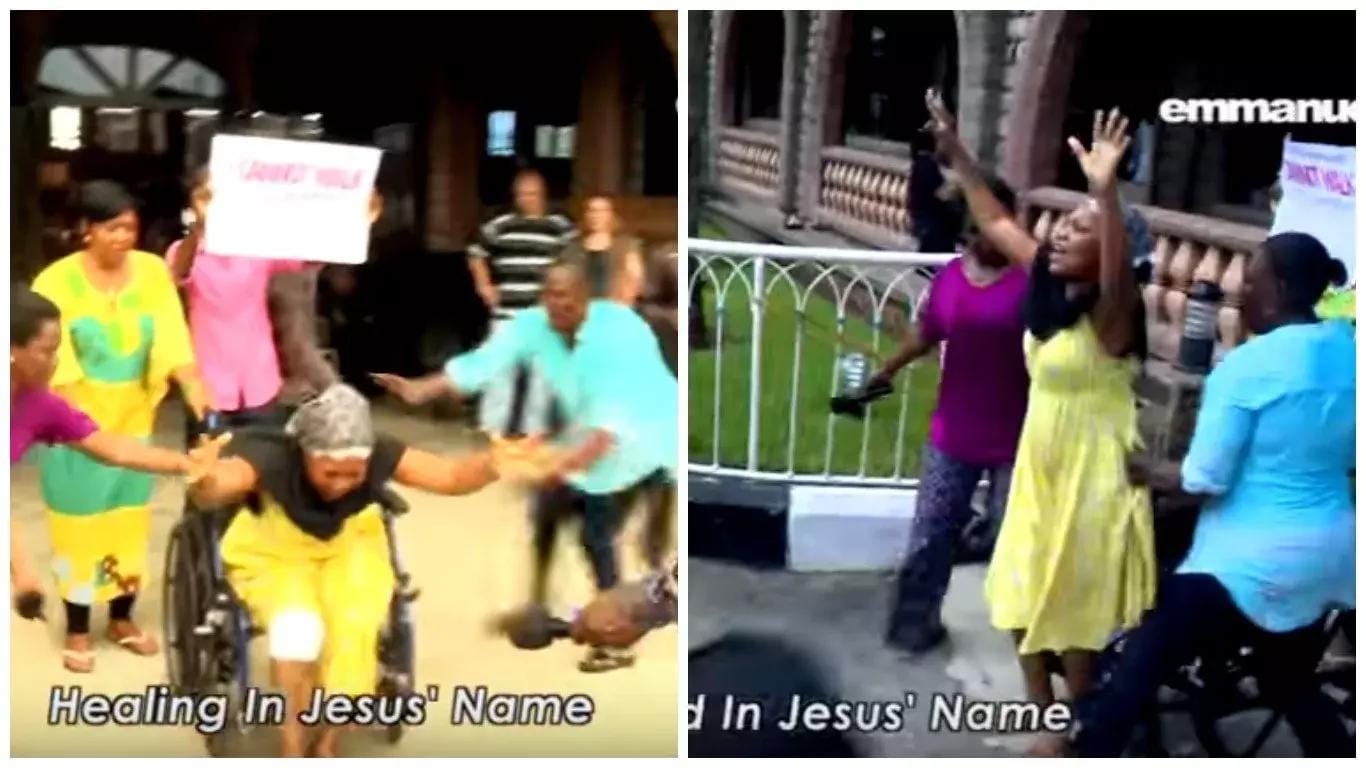 It has affected me to the extent that I cannot do my house chores, I also have a small baby but due to my condition, it is my husband that helps me bath her while my sister will help take care of her as well as feed her. I cannot do anything on my own, not even to bath or eat. T.B. Joshua PRAYS For This Lady In A Wheelchair, then this happens Diane Ebele Okeke after being healed by Pastor TB Joshua.
I am a graduate and this thing started after my youth service and ever since I am not happy. I cannot even finish my career. It started when I was 23 years old and now I am 30 years. For the past 7 years I have been stand-still, this has made me unhappy because when I see my age mates and school mates, I feel so sad because I know where they are today." See Facebook post below: